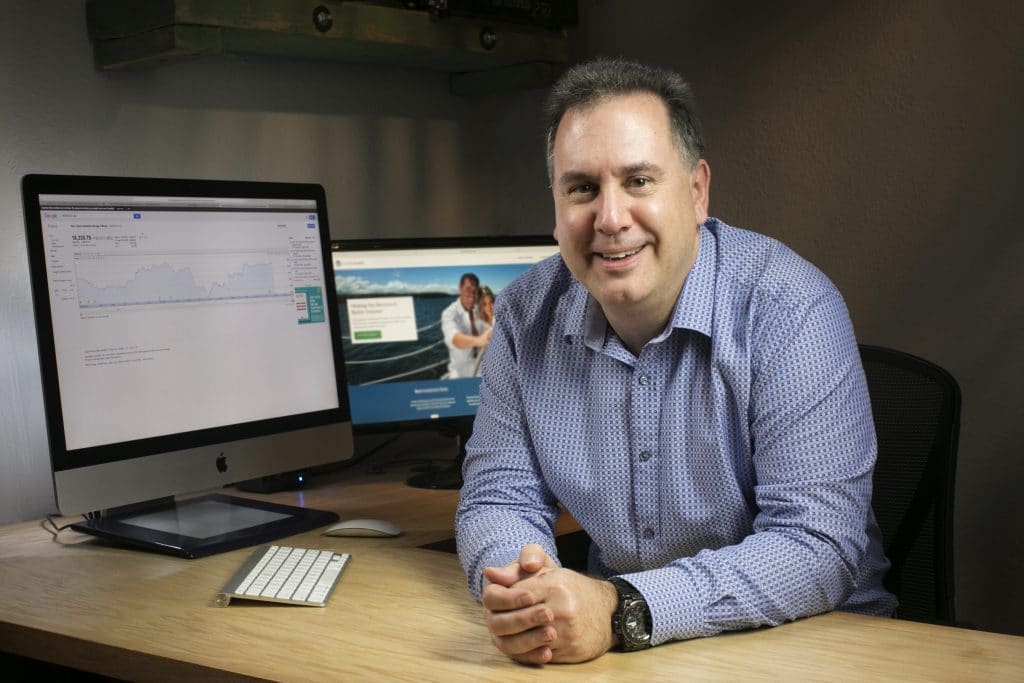 Larry has had a long, successful business and entrepreneurial career. He is always at the forefront of technology, digital marketing, and online business.
It all started when he went to work for the ad agency Poppe Tyson in 1994. He helped create some of the first websites for the likes of JPMorgan Chase, LensCrafters, Minolta, T. Rowe Price, IBM, and ING Bank.
In 1998, he went on to work for the successful startup Commerce One, where he helped integrate a B2B solution for companies, including Eastman Chemical and Schlumberger.
Later in 2001, he ventured off on his own and created Empowering Media, a successful design, development, and web-hosting service. He helped build the technology infrastructure to host highly trafficked websites such as Comedy Central, GM, Thought Catalog, and Nielsen.
In December 2009, Larry created the website Investor Junkie (now defunct) to help satisfy his own needs and the needs of others to find unbiased investment content. From scratch, he created the leading investing review and comparison site, generating revenue only from affiliate marketing. In July 2018, Larry successfully sold Investor Junkie for $6 million.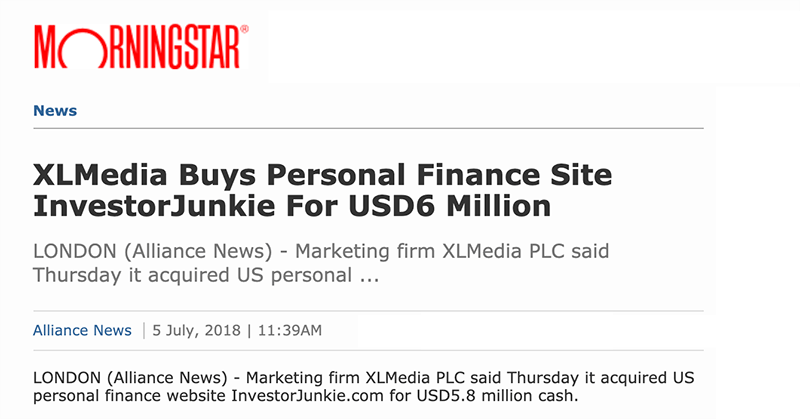 When not joyriding in his Porsche 911 Turbo S, his current passion is helping other business owners leverage technology and digital marketing.
Recent Press
Podcasts
Here are some select podcasts I have been on.
You can contact me if you are looking for a guest for your podcast or YouTube channel.
YouTube
Testimonials
"Larry is the BEST…He is extremely patient and generous with his time and an awesome teacher. Whether it's technology or web development or business – Larry is a true guru all around."

Elizabeth Shutty, Libre Media
"Larry provides clear, concise, actionable lessons on how to improve your SEO strategy. While there are several courses you can find online, they mostly provide cookie-cutter advice. Save yourself years of frustration and get the course, you'll thank yourself."

Alberto Gajano, Appetite for Investing
"Larry Ludwig is on my short list of experts to reach out to for advice on improving my search rankings or affiliate marketing. He's always on top of the latest developments in SEO and CRO and goes a step further by implementing his own plugins and a/b tests to stay at the cutting edge."

Tom Drake, MapleMoney
"Larry's course is by far the best course I've ever taken. The amount of information and time he put into the course is unmatched. The coaching calls are also a great way to pick Larry's brain. I highly recommend this course to anyone that wants to take their blog to the next level."

Ricardo Pina, The Modest Wallet
"Larry is the smartest and most strategic affiliate marketer I have ever met. His depth of understanding in both the technical and user experience is second to none."

Bob Lotich, SeedTime
"Judge by results. Larry's results with SEO and affiliate marketing speak for themselves given his leadership with InvestorJunkie.com resulting in selling the site for $6 million."

Todd Tresidder, Financial Mentor
"I've been collaborating with and competing against Larry for years and when it comes to marketing and SEO, he's one of the best. On Investor Junkie, he built one of the most sophisticated tracking and analytics systems I've ever seen and it was far ahead of its time. I look to Larry whenever I have complex problems and he seems to always have the answer."

Jim Wang, Wallet Hacks
"Larry's experience and data-driven success speak volumes. I've learned a lot from him in the last few years. I'm sure you can too. Whether you're just starting out, or you've been around the block, Larry's wealth of knowledge can shave months or years off your learning curve."

Ryan Guina, The Military Wallet
Previous Clients

Social Media
You can also reach me via these social media channels: