According to Campaign Monitor, the average email newsletter open rate is just 18%. I don't know about you, but that statistic is pathetic.
It means, on average, 82% of your email subscribers aren't opening your emails!
A list of 10,000 subscribers means only 1,800 are getting your message.
By the time you finish reading this, you should be able more than double your open rate to 40%. Don't believe me? Keep on reading.
You've spent time (and in many cases money) to acquire these subscribers, but yet they aren't getting your message. But what you should do? Dump email and use only social media?
No way!!
Email is still a very effective medium to get your message across. Obviously, it depends upon your demographic, but most individuals still use email in some capacity.
With Facebook, you are at the mercy of their platform. To get any reach, you have to "pay to play."
What about Google?
With Google and the SEO game, it's becoming increasingly evident they want you to pay to appear in search results. Organic search is constantly being pushed further down the search results by paid traffic.
Accounts are also getting demonetized or outright banned on Facebook, YouTube, Twitter, and Instagram. Sometimes without any specific explanation or recourse. Businesses relying on just one channel for a source of traffic have gone out of business overnight.
And it's only going to get worse!
Email marketing is here to stay. Though, I have to laugh at other Internet marketing gurus.
I hear them make statements like:
"The money is in the list"
"Control your destiny by having a mailing list"
"Don't rely on Google and Facebook controlling your business"
I agree, but I'll let you in on a little secret. Who do you think controls most email inboxes?
A large majority is Google, which controls 53% of the U.S. email market. Yahoo is a distant second at only 18%, and Microsoft is third.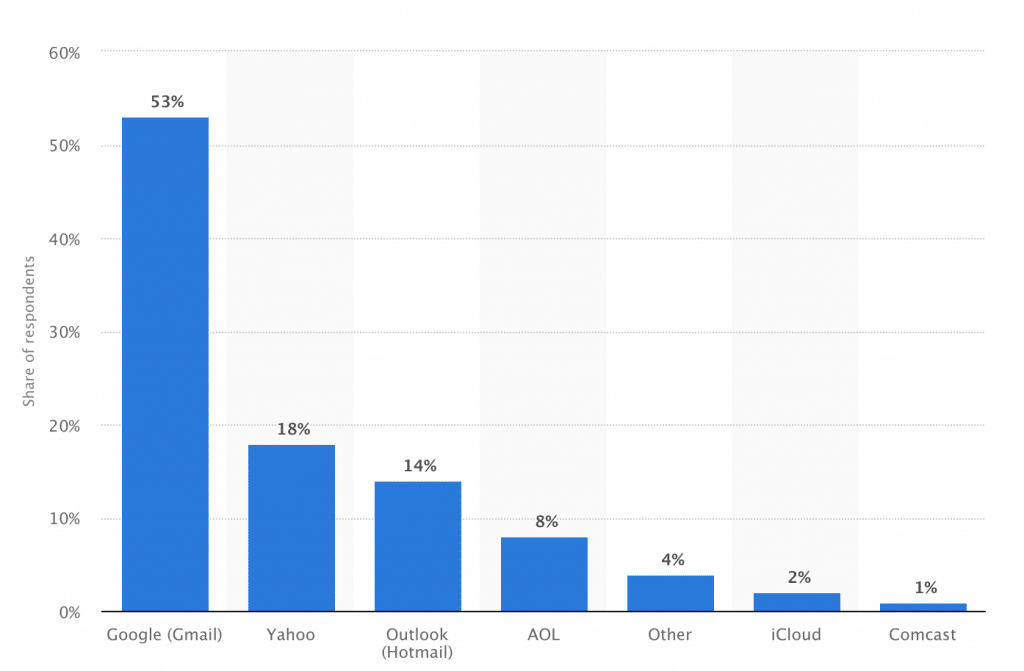 With Email, Google is still your gatekeeper.
How to Increase Your Email Open Rates
I have used and tested most of the mail service providers. I've used Aweber, MailChimp, Drip, and Infusionsoft (now known as Keap).
After a long hard look, I now personally use [affiliate_link merchant='activecampaign' child='openrate1′]Active Campaign[/affiliate_link].
Active Campaign has proven to have the best delivery rates in the industry year after year. With all of the features they offer, they can serve both product and service-based businesses very well.
I, unfortunately, can't give examples for every mailing list provider out there. My examples will use Active Campaign. With most other mail service providers, you should be able to replicate what I discuss.
With that out of the way let's discuss how to improve open rates and deliverability of your emails.
---
Test Your Email Subject Line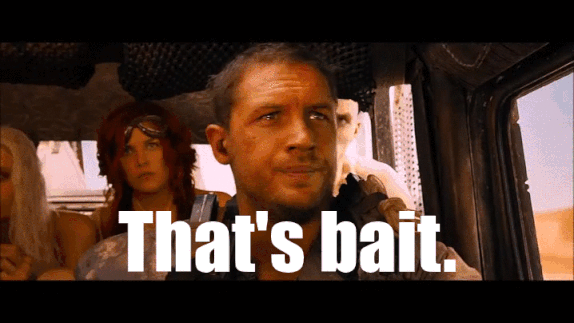 The subject line is what gets people to open your email. It has the biggest effect on your open rate, and the first step to a successful email campaign.
Like SEO or paid ads, you need some sort of headline hook to get your readers to open your emails.
Mind you I'm not into "link bait" headlines all that much. I do recommend creating email subjects that entice your audience to read the article. The subject line should be related to the email.
That doesn't mean you have to be dry and boring with your subject line.
It's been said real artists steal. One idea is to subscribe to various email newsletters. Both in your vertical and other niches. Ask yourself "what gets you to open an email?" See what your competition is doing and improve upon it. Don't assume the competition has all the answers but it's at least a start.
There are many articles and books on this topic and falls under good copywriting skills. It is something I absolutely recommend you master. I recommend checking out these articles and books as good guidelines and for examples you could steal..ahem.. use.
[amazon_link tag='1614485038′]How to Write Copy That Sells[/amazon_link] by Ray Edwards
[amazon_link tag='1548706957′]Breakthrough Copywriting[/amazon_link] by David Garfinkel
Once you get to a decent sized mailing list (over 1,000 subscribers) I would start split testing your subject lines. With [affiliate_link merchant='activecampaign' child='openrate2′]Active Campaign[/affiliate_link] this is easy. When creating a new email campaign, you select the "Split Testing" option.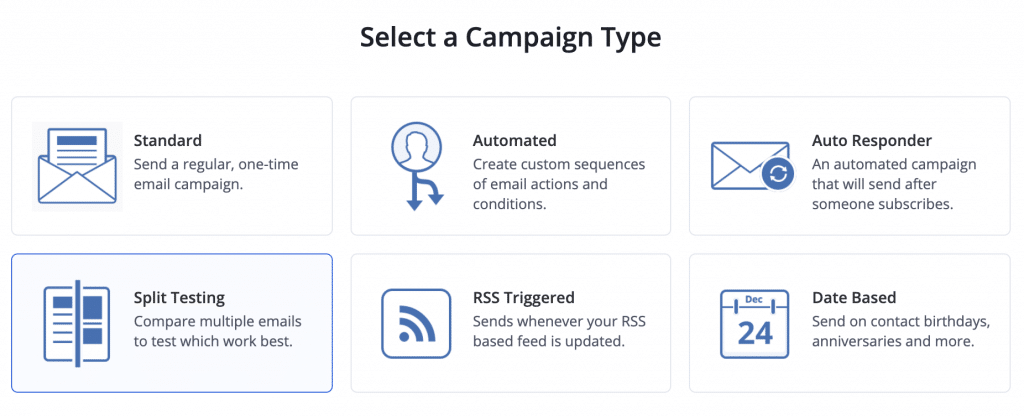 Even if you don't have a large enough list yet, note email campaigns you send out and their respective open rates. Some email subjects will yield more opens than others. Experiment what subject lines get more emails to be opened.
Use The Same Address and Name for Every Email
I recommend using one email address for all emails and same name associated with it. What exactly you use depends upon your brand. If it's a personal brand, then it makes sense to use your name. Is it a company with multiple people, use the brand name.
For my investing website, I used "Investor Junkie <insider@investorjunkie.com>" for every email. Even if it came from a specific individual since it was more easily recognizable in the inbox. Plus we were creating a brand around Investor Junkie and not the individual writers. For this site, it's all about me, so I'm using my name and personal email address. It's me and only me speaking so the message should always naturally come from me.
With branding, it's about consistency. As you send out emails, people are expecting it from a specific email address.
Lastly, by using the same email addresses, you are building up a reputation with the email providers. The more interactions with your emails (opens and links clicked) and the less reporting of spam or unsubscribing.. the better.
It should be noted it is also a real email address that people can reply back to. Set up an account so you can get these emails.
An email reptuation is important to make sure its not sent to the spam folder, or Google's dreaded email tabs.
A Good Thank You Web Page
What?
Yes, your email thank you webpage can help increase email open rates. This is a wasted opportunity for most sites. Most thank you pages say – "Thank you for subscribing to our newsletter." and are done with it.
Look at it this way. They trusted you enough to take action and enter their email. You have an engaged subscriber, use it to your advantage. Especially while they are a warm lead.
Use this web page to set expectations. You can tell them the following:
How often you'll send out emails
How to prevent emails from getting marked as spam
Any special promotion or offer by signing up
Low-end product offering
A surprise bonus
A Strong Welcome Email
Your Welcome email is a critical inflection point in the relationship. After the thank you web page, this is the next stop on establishing your brand.
It is also not uncommon to get 40%-60% and even 70%+ open rates with this email. Use this email wisely and establish a good rapport with your readers right away. It can be a repeat of what I mentioned for the thank you page.
Consistent Day of the Week and Time
People like consistency. They get up at the same time each day, they order the same lunch and watch the same TV shows.
The same applies to your email routine.
If you are sending out a weekly newsletter, it's not uncommon for people to expect it. I've had friends miss a week and get emails from their audience asking if everything is ok with them. Like they died or something…
What's the best day of the week and time to send out an email? That depends.
For most industries, Monday through Thursday 10 – noon and 3 – 9 PM are the peak times.
If unsure, just send out your email newsletter on Thursday at 3:30 PM and call it a day. Adjust accordingly as you look at your open rates. Your industry and even your audience can vary.
As always test test test! Let the your users via reporting tell you the answers. Always give your first best guess and then test with different days and times.
So far I've found my LarryLudwig.com audience responds better to afternoon to very late evening emails. Whereas my previous website Investor Junkie liked emails during work hours (get back to work!).
It was obvious most of my Investor Junkie audience was daydreaming of improving their finances while at work. Whereas my audience already owns a business and checking when they have some free time.
List Hygiene
Most mail service providers have automatic bounce and email rejection detection. So in most cases, you shouldn't have to worry about those issues with your list. I want to discuss about how some email addresses are better than others.
An email to mary@somecompany.com is more likely be opened than ilovebirds1982@aol.com.
If you are in a B2B industry, you are best to get a business email address than one from a free email service. How do you get such emails? Ask, of course! Here's a sample email form.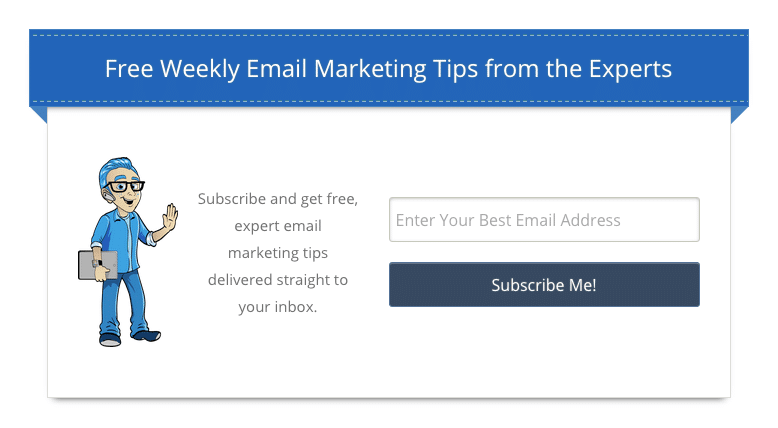 It can be just asking for their best email address in your website copy. It can be as drastic as preventing the submission of any of the free email services. I don't recommend the latter for most situations.
Consumer-based businesses obviously can't be that drastic. Realize most individuals use free email services and deal with it. Either because that's all they use for email or have a burner email address for mailing lists like yours.
I prefer to make each micro-commitment as painless as possible for the visitor. This means not using things like CAPTCHA on a signup form, which in my opinion are too clunky.
You can be more subtle with your list hygiene and control it on the backend. There are services that can score each email in your list and is what I do.
I recommend the service [affiliate_link merchant='kickbox' child='openrate1′]Kickbox[/affiliate_link] for email verification.
Email verification can either batched or done in real-time. I prefer real-time since I can adjust email automations. In my case, every email signup to my mailing list gets checked and scored by Kickbox.
You can score your readers based upon things like:
If it's a free email account
If the email account is disposable
Catch-all email address (meaning accepts multiple addresses)
A role email account (i.e. postmaster@, info@, etc. )
These can affect email open rate and how serious is the prospect.
I personally despise disposable email accounts and prefer to not let them subscribe to my mailing lists. For my situation, those subscribers get sent to their own segment.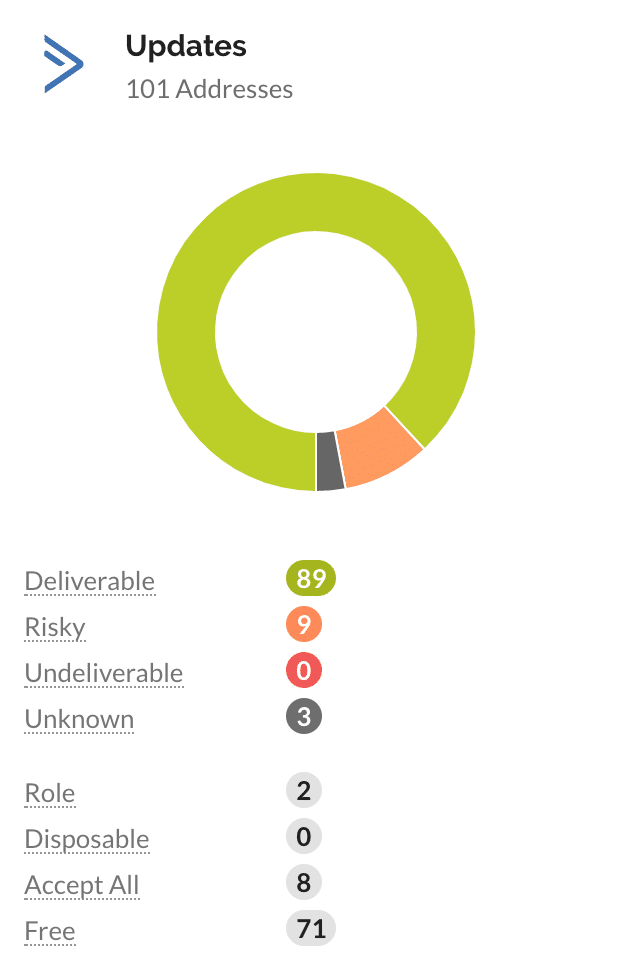 Take Kickbox's quality indicators as suggestions. Kickbox scored what I knew were good email addresses as 'risky' by their service. That's not to say a service like Kickbox is useless. You use email verification to segment your audience which can lead that subscriber down a specific path.
The other option instead of doing it real time is checking your subscribers via a batched method. In my opinion, a service like Kickbox isn't as effective when batched. With batched you go through your list periodically and validate your subscribers.
If you are doing single opt-in, you can pair this with list hygiene and score suspect emails as they come in. You can sandbox them until they go through some test, like confirm their email by clicking a link. The other option is to remove or re-engage them quicker than a standard email.
Segment Your Audience
As you build up your email list, you naturally will have different audiences. Each audience needs can be different depending upon how they signed up. If for example you are a mommy blogger and you discuss topics from pregnancy to raising an infant, the needs of your readers will be very different. A woman who has an infant isn't going to care about tips about when they are pregnant.
If you segment your audience and only send the information they care about, the open rate will naturally be much higher. How do you segment? By tagging your readers at email signup. Here are some of the ways you can segment your audience:
The web page they signed up from
The category the post
The form/offer they signed up on
A link clicked in an email after they subscribed
A specific email that is opened after they subscribed
Sending a mass email to every reader isn't suggested. It leads to lower open rates, more unsubscriptions, and overall more irate readers.
With [affiliate_link merchant='activecampaign' child='openrate1′]Active Campaign[/affiliate_link] segmenting is easy. You can either do it via separate mailing lists or by tagging them. Tags allow a subscriber to have multiple attributes you define. What you use to segment your audience depends upon your business.
Re-engage or Remove Inactive Subscribers
If a subscriber hasn't opened or clicked on an email after a specified period, they've become inactive. Your warm lead just became cold again.
You need to re-engage these subscribers.
In Active Campaign, you can create an automation after a specified period of inactivity. You should not only count any email open or a link clicked, but also website visits. Active Campaign has a premade automation in three parts. You can these templates here, here and the email sequence here.
If you've tried to re-engage your inactive subscribers and they ghosted you – what do you do?
I'm sad to say, you remove them.
Life tends to get in the way with many people. Perhaps they aren't interested in your services. People change email addresses all the time, but unfortunately, don't update their email address. A morbid fact on a large enough mailing list people actually die.
You need to cut your losses and move on.
What's the ideal time to remove these people? I would recommend no shorter than 6 months, and no longer than 1 year. If after one year they haven't opened a single email, or clicked on a link there's no point in keeping that subscriber. They are just wasted space.
Look don't get hung up on removing subscribers. If anything rejoice!
It means, for whatever reason they weren't a fit for your business. Since you pay per subscriber it means savings to you.
Let's use Active Campaign as an example with 10,000 subscribers on their Plus Plan. You'll save $0.25/year per email address. While that doesn't seem a lot, it can add up quickly with hundreds or thousands of deadbeat subscribers.
By removing inactive subscribers you automatically increase your open rate. I know, I know that sounds like cheating. With direct marketing quality counts, not quantity. I would rather have an audience of 1,000 with an open rate of 50%, than an email list of 5,000 of just 10%. Both email lists have an active audience of 500, and that is what counts.
With email lists, size does not matter.
Remarket Inactive Subscribers
This is an advanced technique and would test this idea out with your niche.
You can do this either at the same time you are re-engaging your subscribers or after you've unsubscribed them from your mailing list.
This is a long-shot of course and really depends upon your business. If by markers (maybe they ordered a product once) you believe this subscriber still has potential, then try this method.
Upload your email list of inactive subscribers to Facebook and/or Google Ads. Offer a special promotion to entice them back. This will capture the email subscribers who no longer check mail and may perhaps prefer other mediums to keep in touch. Offer these options as well (i.e. social media, SMS, push notifications, etc.) to keep them engaged.
Since you are targeting a very specific and small audience, remarketing is often very cheap. It's worth to test out. Let me know your results in the comments.
Double Opt-In
Let me first state I'm not a fan of double opt-in.
Double opt-in means after a visitor submits their email address, they must confirm they want your newsletter by clicking on a link in an email you sent. So your subscription is a two-step process.
While it is the "gold standard" for email opt-ins, I find with some audiences they just don't click on that email. Either it's being lazy, they forget, or afraid your link will blow up their computer.
Whatever the reason they don't confirm their subscription and you have someone who you cannot email. This currently does NOT mean you can't use that email for other purposes. These email address can be used for remarketing on Facebook and Google. So like inactive subscriptions, perhaps offer this audience a special promotion and get them to purchase something. Either way, don't let this audience go to complete waste.
From my testing, I found double opt-in vs. single opt-in yielded the same open rates. I had friends who've gotten similar results. So I kept it as a single opt-in method as it just made my email signup process easier. Your mileage may vary and should test yourself.
With double opt-in you do know they have engaged and confirmed subscription to your mailing list.
Tell Subscribers How to Improve Email Delivery
During your welcome email, tell the subscribers how to ensure better email delivery. Tell them in advance some emails might go to the spam folder and how to fix this.
Add Email to Address Book
By adding your email address to their contacts list, some mailing services note this change. It increases the chances of your email being marked as spam. It's an easy task, unfortunately, few subscribers will do this.
To make this process somewhat easier, create a vCard. A vCard is format in which you can pass someone your contact information. You can also add your phone number as well. So they have a way to contact you for customer service issues as well.
Fortunately there are free tools online that help you create your own vCard. You can also checkout my vCard as an example.
Move Emails from Secondary Tab to Inbox
This is with Google's Gmail service.
If you want to see an example of the web page I email to subscribers, you can see my web page.
Test Emails Before Sending
Use Mail Tester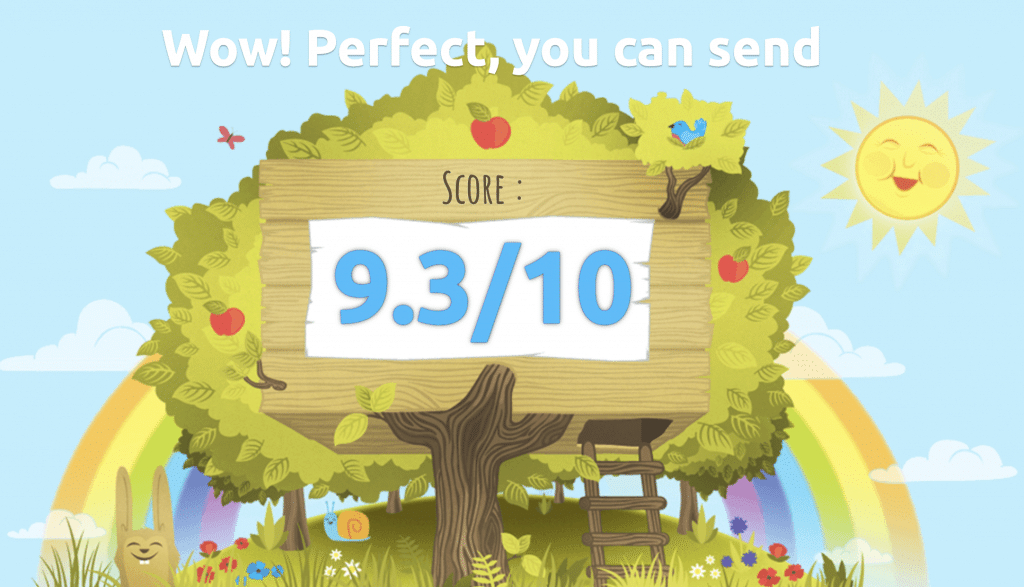 Mail Tester is a free tool that allows you test emails before you send them out.
From my experience Mail Tester is really good for testing the basics of your email setup. The spam checking is just ok. It uses the popular (and free) spam filtering system SpamAssassin, which is only used by small hosting providers. It won't help with Gmail, Yahoo or Microsoft.

If your SPF or DKIM are invalid, these must be fixed. Otherwise, it hurts the chance of your email getting delivered.
If you are using an MSP, it is assumed they've set up their mail servers correct with things like rDNS, SPF and alike but it doesn't hurt to check.
Use GlockApps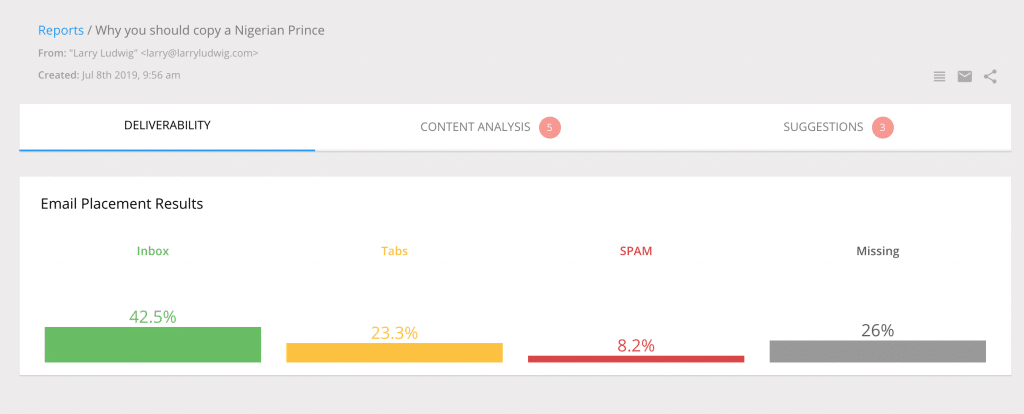 GlockApps is a commercial service that tests the delivery of all of the popular email services such as Google Gmail, Outlook, Yahoo, and AOL.
It has a list of about 80 email accounts in which you send an email campaign through. GlockApps then determines if the email was delivered, if it went to the spam folder or Google Gmail tabs. GlockApps gives recommendations on how to improve deliverability as well.
It's highly recommended you test your emails using this service. The cost of the service is worth its weight in gold.
Below is an example of an email campaign where I was able to increase the delivery rate. I removed what the system considered some spammy content and adjusted my format slightly. I was able to increase the inbox delivery and decrease the number of emails going to Gmails promotions tab. Obviously, there's some work I need to do to figure out why some emails went undelivered.

Make sure your Domain Name is Setup Correctly
SPF, DKIM and DMARC oh my!
These acronyms are the tools to validate the sender of an email. When email was first created, they never thought about someone spoofing an email (aka spam). Spam email exists primarily because of the weakness in the email protocol.
SPF, DKIM and DMARC are an attempt to fix this flaw and prevent spam. Unfortunately it can also prevent your email from getting delivered.
The problem is your emails must also adhere to these protocols, otherwise you also run the risk of having your email delivered to the spam inbox.
As I mentioned previously, Mail Tester can tell you if these are setup properly. If not you need to fix them. I'm not going to cover how to fix in this article, only realize that if they are missing or incorrectly setup, you must fix them.
If they are setup properly, it's one less roadblock in getting your emails delivered.
Switch Mail Service Providers
As I mentioned at the beginning, not all Mail Service Providers (or MSPs) are created equal.
When you join a mail service provider think of it like renting an apartment in a multi-unit complex. All it takes is one neighbor who has loud late-night parties to ruin it for the others. The same can applies to MSPs.
If the MSP does not police their clients when they send out spam or questionable content, your delivery rate is affected.
Out of all the MSPs, [affiliate_link merchant='activecampaign' child='openrate2′]Active Campaign[/affiliate_link] has the best delivery rates and is one of the reasons why I use them.
Though even they aren't perfect. With their shared plans you can still have poor delivery. If you have a list of 100,000+ subscribers then getting a dedicated IP address would make the most sense. I'm not sure of the other providers, but do know Active Campaign does offer this option with their Enterprise level plan.
Summary
It can be frustrating with email marketing. You spend all this time crafting your copywriting send out your email and nobody reads it. Use my recommended tips to double your email open rate. Comment below and let me know how you improved your email deliverability.