| | |
| --- | --- |
| Support | Help Desk, Forum & Knowledge Base |
| Best For | Small Businesses & Organizations |
| Strengths | Great Pricing & Solid Support |
| Weaknesses | Limited Customization |
| Promotion | Get Weebly For Free |
When it comes to getting a website up, there's never been an easier time. Weebly is one of the fastest-growing and longest-standing brands in the website building space. They were mentioned in the first edition of 4-Hour Workweek by Tim Ferriss. Ever since then, they've grown and continued to revise their software.
Weebly Video Review
But first, a bit of an overview on website builders in general. Whether you go drag and drop builder; an installed Content Management System (CMS), or hand-coded HTML files, there are a lot of considerations that go into building a website.
In the end, you really want someone to type in a website address and see your information, presented well with the right functionality in their browser. Whether you are building a simple personal website or running a business website, the way you build your site determines a lot both long-term and short-term.
In the long term, the tools you use to set up your website affect your versatility, functionality, and, of course, your brand. In the short term, it can certainly add/take away a lot of headaches. That said, just like choosing a physical house or office, there is no such thing as an absolute "best" or "top" choice. There's only such thing as the right choice relative to your goals, experience, and circumstances.
I did try to sort the best choices by typical uses/goals in my best website builders, though.
What Is Weebly?
On the wide spectrum of website building solutions, Weebly lives on the end that is all-inclusive and provides everything you need to get started and grow your website. It's in contrast to solutions where you buy, install, and manage all the "pieces" of your website separately.
It's like trading off some control for more convenience.
Using Weebly is sort of like leasing and customizing an apartment in a nice development instead of buying and owning your own house. You're still in control of decor, cleaning, and everything living-wise – but you leave the construction, plumbing, security, and infrastructure to the property owner. That point is key because there's usually a direct tradeoff between convenience and control.
All the functionality and design that are included with Weebly work seamlessly together as a platform. That's what allows them to have drag and drop design, layout, and content.
As far as competition, Weebly competes directly with all-inclusive website builders like:
Website builders as a group compete with options like WordPress.org (which provides the free software to build a website that you own & control – see my WordPress setup guide) all the way to options like typing actual HTML code into a text file. Make sense? Awesome, let's dive into the Weebly review.
Weebly's Company Pitch:
Weebly Pricing
| Plan | Personal | Professional | Performance |
| --- | --- | --- | --- |
| Price | $9.00/mo. | $16.00/mo. | $29.00/mo. |
| Yearly Price (discount) | $7.00/mo. | $15.00/mo. | $30.00/mo. |
| Storage | unlimited | unlimited | unlimited |
| Visitors/month | unmetered | unmetered | unmetered |
| Email Accounts | - | - | - |
| Dedicated Domain | | | |
| Free Domain Name | - | 1 year | 1 year |
| Free SSL | | | |
| Display Ads | | | |
| Analytics | | | |
Weebly Alternatives


Wix Review
Rating

9.0/10

Price

Free - $49+ per month

Promotion


Squarespace Review
Rating

8.5/10

Price

$12 - $40 per month

Promotion


WordPress.com Review
Rating

8.0/10

Price

FREE - $59 per month

Promotion
Pros Of Weebly
Here's what I found to be the pros of Weebly – not just in comparison to Squarespace and Wix or Weebly vs. WordPress, but also as an overall online website solution.
Speed & Security
Weebly provides hosting for all the websites that are built on their platform. That can be good or bad, but in Weebly's case, it's a pro. They have fast load speeds. Their websites are optimized for their own hosting. They take care of security against hackers and spam. With business plans, they even install and maintain SSL across your entire site. Here's my speed test: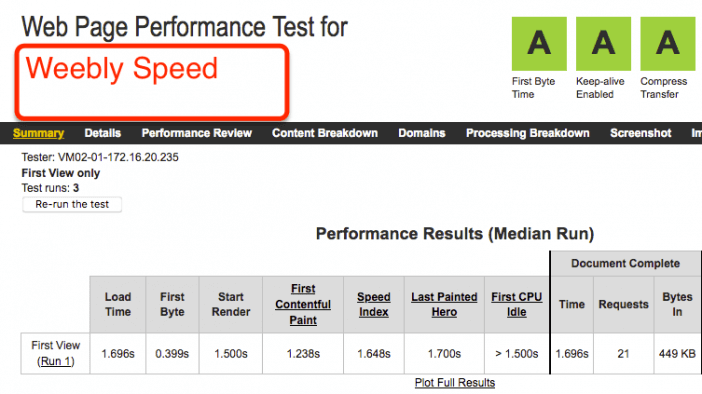 There are still speed and security risks, but overall, it's advantageous for many website owners to have someone else take care of speed, security, backups, etc. The cost is bundled with pro and free accounts, so it's a solid value-add.
Fortunately, with Weebly, you don't have to worry about WordPress security.
Overall Pricing
If you don't mind your site on a subdomain (ie, http://yourwebsite.weebly.com) then Weebly is free with no expiration. A pretty good deal – especially for temporary sites.
Overall pricing is very competitive not only compared to other all-inclusive website builders but also with buying your own hosting. Their Starter plan starts around $8/mo when paid upfront. And they don't have the typical caps of other website builders. The Pro plan adds solid features and still stays under $12/mo.
And again – you'll notice that everything is bundled and unlimited. There are no caps on pages or storage space. And unlike competitors like Wix, they remove all ads with the first paid tier.
Even their business pricing, while more expensive than doing the same thing on your own hosting, is much cheaper than comparable plans with direct competitors.
Compared to building your own website on your host and especially with other website builders, Weebly's pricing is very competitive. Price isn't everything, but I really like how they structure it.
Site Building Process
One advertised advantage of using an all-inclusive website builder is that you won't have to write HTML or CSS code. You can just drag and drop elements. What you see in the builder is what you get on the website.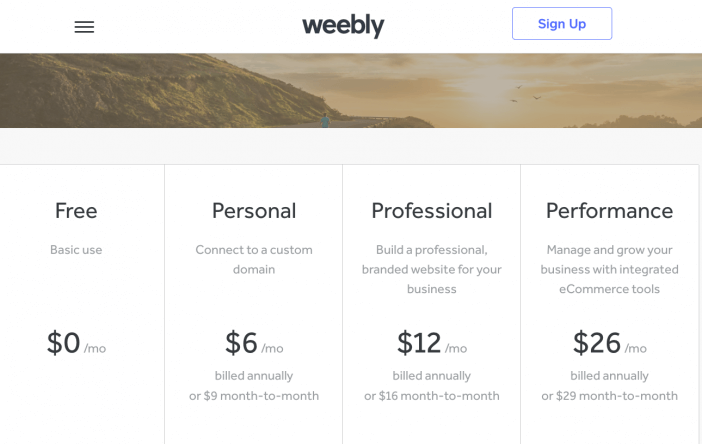 It's not always that simple. There are a lot of nuances to "drag and drop." Most of us actually mean "I want to click and drag this element and move it to a general area where it will look good – you know, automatically centered, etc." In other words, it's like playing tee-ball instead of baseball…or bowling with gutter guards up. You want to do the thing, but also have a bit of help.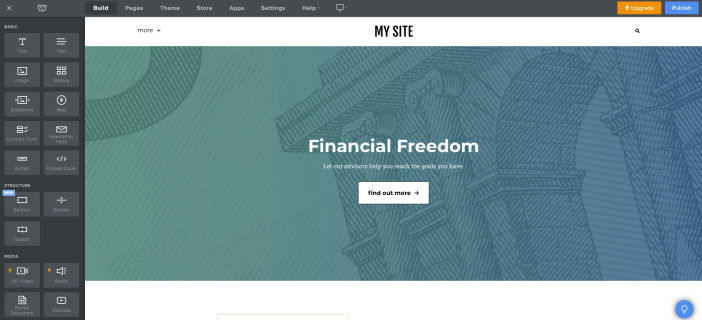 For the most part, Weebly pulls this off. They have an excellent, intuitive website editor. Their drag and drop actually works. They have a good set of Weebly theme options. And you can even build your site on a mobile device. And, for the control freaks among us, the Weebly builder provides access to a custom CSS module, so that you can edit the template to exactly your choosing.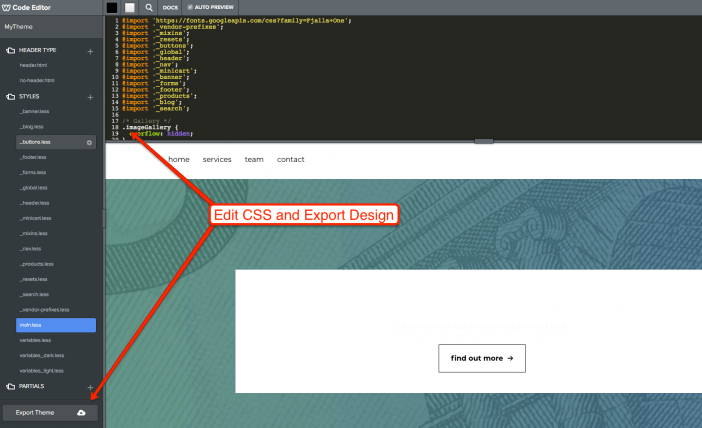 Onboarding & Education
Whenever you start any piece of software – no matter how intuitive – there's that moment where you think "ok, what do I do now?" That process is called onboarding, and it's also incredibly tough to implement well.

The software maker doesn't want to be annoying, but they also want to help. I love how Weebly builds in solid onboarding and education not only via email drip sequence but also via little info buttons built with their platform.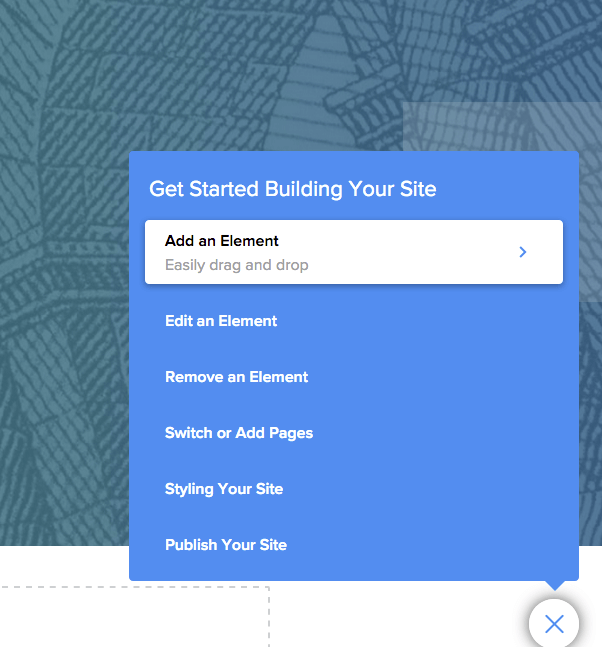 Once you sign up, it's straightforward to dive right in.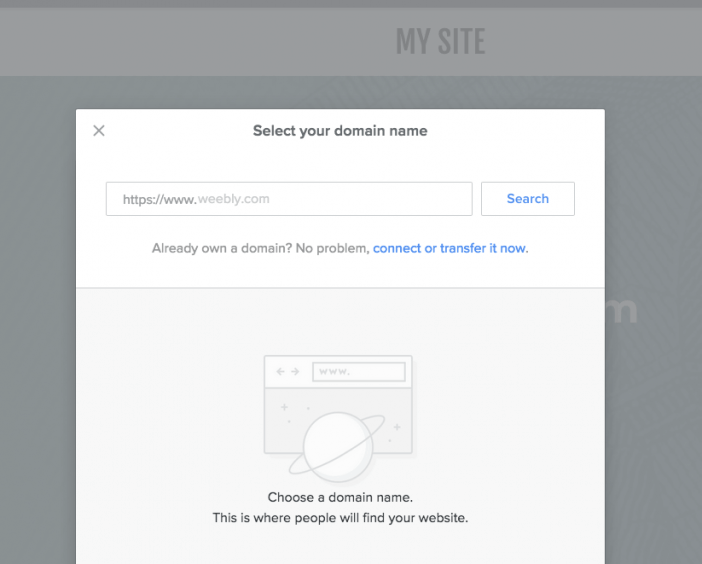 Built-in Feature Set + Extensions
The big advantage of building your own website on your own host is that you don't have to depend on a platform's feature set. If you go the platform route, it's key to make sure they have all the features you want and need.
Weebly's feature set is strong. They've got all the basics – like blog functionality, contact forms, etc, but also the necessary advanced features like URL redirects and page-level custom code placement.
Even beyond the advanced necessities, Weebly even includes features like forums, membership options, integrated advertising options, file uploads, etc. They also will integrate the Google App suite in your Weebly dashboard, which is especially useful for a business owner who uses Google Workspace for email. They also have eCommerce options, which I'll cover separately below.
If you go the all-inclusive web builder route, Weebly's feature set should provide everything you need for typical personal / business sites (though as we'll see in the Cons section, you do want to be specifically aware of advanced options).
Additionally – Weebly has plenty of built-in features, but it doesn't have everything. Platforms overcome this by allowing 3rd Party apps (think the App Store or Shopify's App Store).
With your own WordPress site, adding functionality is as easy as installing a plugin. With Weebly – you can browse their growing (though still somewhat limited) app center.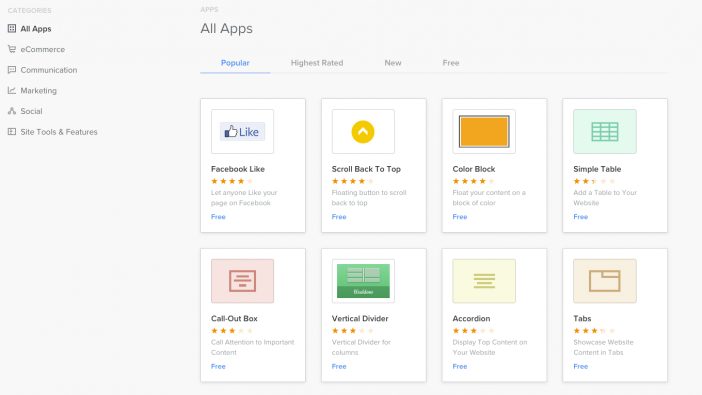 They also make up for lack of features with allowing custom JavaScript, HTML, and CSS. If you can copy and paste a code snippet (say, for A/B testing, blog comments, running an auction, etc) then you're good.
Customer Support
For free accounts, Weebly offers an email support option and a well-done Knowledge Base. For paid accounts (even starter), they offer email, chat, AND phone. Response times for me were solid.
With an all-inclusive platform, customer support is able to troubleshoot and fix any issue. This is a huge advantage of website builder platforms in general, but especially with Weebly since they have phone support.
If you run your own site, you have to figure out exactly who can fix a problem before getting in touch with them. With Weebly, you just get in touch with them.
Product Investment & Company Structure
I've been using website builders for 20 years since the Homestead.com days and have been closely paying attention to the industry for the past 5 years. One overarching trend is that a company's structure drives product investment more than the marketing team or the product team.
Even in a fast-growing market, a company's structure and end goals will dictate how it behaves and what investments it makes. As I outlined in my Wix vs. Weebly vs. Squarespace structure can vary wildly among direct competitors.
For years, Weebly was an independently owned and operated company going for organic growth. However, in 2018, they sold to Square – the big player in payments processing. Weebly now operates as an independent subsidiary of Square.
On one hand, that could be a big downside. Acquisitions are notorious for destroying companies and value. However, this acquisition has a huge upside for one market segment – Anyone who retails online.
Why? Square is a payments processor. They are huge offline and want to be bigger in the on/offline arena. That's why they bought Weebly – and why the future is pretty especially bright for Weebly's eCommerce features.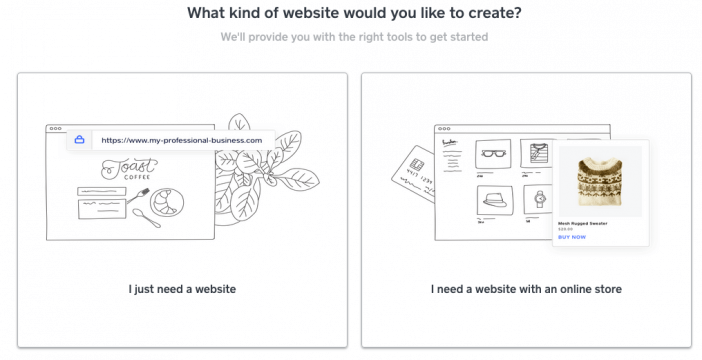 If you are starting a website and plan on selling a few things here and there or if you have an offline presence (ie, pop-up shops) and you want to sell online, Weebly offers a ready-made solution with tightly integrated eCommerce features that should only get better.
Cons Of Weebly
But of course, no Weebly review would be complete without looking at the downsides. Every piece of software will have complaints. Let's look at 3 specific cons I found.
Content Management System
A content management system is exactly what it sounds like. It's an interface that allows you to sort, filter, edit, and publish different types of content on your site.
Weebly sort of has that. It has a Pages section that lists out all the pages on your site. It allows you to drag and drop the hierarchy and click to edit each. But it's far from an efficient system.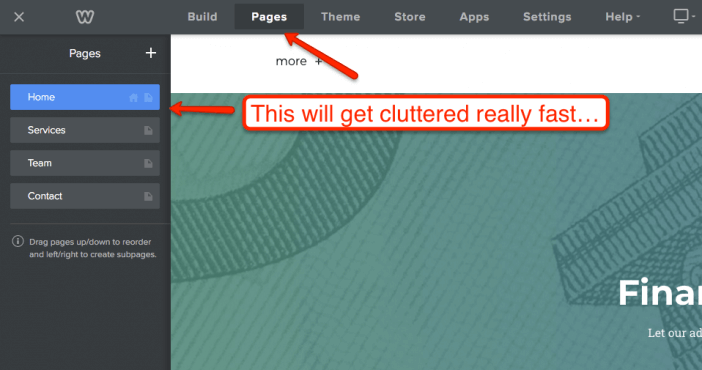 There's no way to add custom content types (except within an individual page). If you are planning a large site (like hundreds of pages), the content within Weebly would need a personal system to keep it all sorted and easily accessible.
This disadvantage can be overcome, but I wish content could be more easily managed within Weebly.
Advanced Marketing Tools
Since Weebly's site builder allows for HTML editing, most marketing tools, and features can be added to your site.
They have an excellent, but basic SEO tool. Weebly sites do well with search engine performance. They have all the basic social media options like linking to Facebook, Twitter, etc.
However, since you still do not have 100% control over your site & server – it can be difficult and/or impossible to add advanced marketing tools such as an EV SSL, custom email collection tools, custom analytics packages, custom social shares, specific Schemas, and A/B testing software.
In the jargon – the main issue is not having "root" or "FTP" access to your server files. This is not an unsolvable problem, but it is something to be aware of if you are planning a long-term project.
For most all website owners with average traffic – you'll want to be aware of the limitations, especially if you are planning for rapid growth.
Platform Lock-in
The last big disadvantage of Weebly is that moving to a new platform is difficult. If you want to move somewhere else, such as your own WordPress-powered website, migrating your content and redirecting your URLs will be a difficult process.
Weebly allows you to export your Page content via zip file but blog content will have to be manually copied and/or migrated via RSS.
Again – migrating platforms will always be difficult, but it's something to consider if you are planning on rapidly growing traffic and/or content.
Product Investment & Company Structure
Now – the acquisition from Square does come with a downside. That's regular website builder features. Weebly's incentive is to invest in features that make it more valuable as a whole for Square.
Features like appointment scheduling, blogging, etc are only valuable in so far that they benefit the parent company.
If you are looking to build a long-term content or lead generation site, then I'd look at WordPress.com (for content) or Wix (for general drag & drop) rather than Weebly. Even if Weebly meets your needs now, they might not in the medium future.
Weebly Pricing Plan Options
There are four tiers of Weebly website plans, including three paid plan options.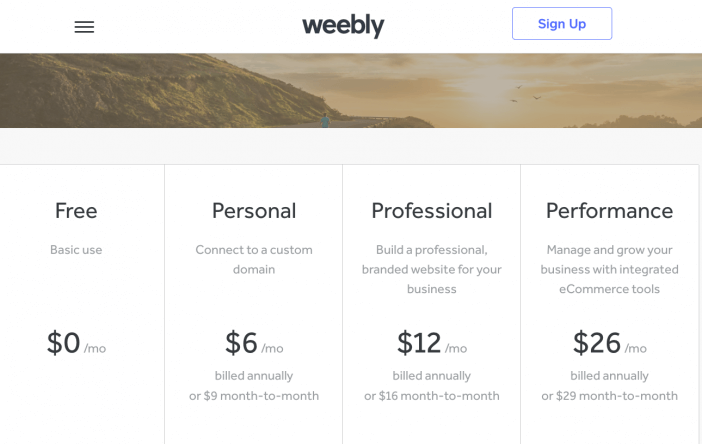 Free Plan
Weebly allows anyone to sign up for a free Weebly plan. You get full access to the Weebly Website Builder including the Weebly Editor, Weebly App Center, Weebly's themes, Weebly support, and a set of basic eCommerce feature options.
The primary limitations are –
you are capped at 500MB of storage
you are limited to a Weebly subdomain in the form of: username.weebly.com
you must display a Weebly ad on throughout your Weebly site
Personal Plan
Weebly's Personal Plan is their cheapest premium plan. It does not remove the Weebly ad from your site, but it does allow a custom domain. It provides the full benefits of the Weebly platform with 500MB storage. It also comes with eCommerce functionality so that you can build your own eCommerce site at a very low monthly price.
Professional Plan
Weebly's Professional Plan increases storage space compared to the Personal Plan and removes the Weebly Ad, but also adds on a free custom domain along with more customization options, membership options, and video backgrounds.
Performance Plan
Weebly's Performance Plan increases the eCommerce features available, especially PayPal checkout and item reviews. It also uncaps member restrictions if you are building a professional website with paid memberships.
Weebly eCommerce by Square
Here's Weebly's ad showing their new eCommerce setup.
A bonus for Weebly is its eCommerce functionality. You can sell products from your Weebly website without switching platforms or doing any special developments. It fits in seamlessly and has solid functionality.
The pricing is affordable. On lower tiers, Weebly charges transaction fees but bundles the full eCommerce package for business plans.
Ecommerce is a nice bit of functionality, but keep in mind that it's not a full-fledged eCommerce that online store platforms such as Shopify. Weebly has a shopping cart, basic inventory management, and payment acceptance. Here's how Weebly fits on the eCommerce "spectrum" –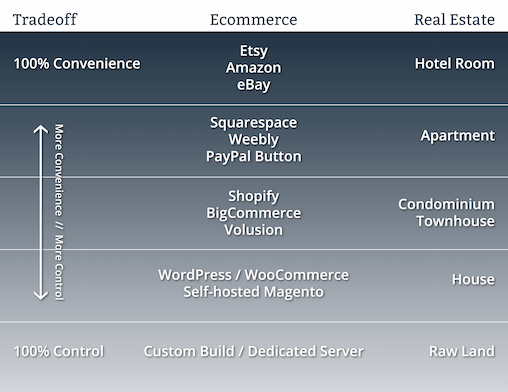 It's great for websites that are primarily lead-generation, informational, etc but also want to sell a few products. It's also a good fit for anyone testing out products before moving to a long-term platform. It's not a long-term fit for websites that are eCommerce-first. For those, an online store you own with WordPress + WooCommerce or a specialty eCommerce platform like Shopify (review) would be a better fit.
Weebly Review Conclusion
Weebly is a great choice for an all-inclusive website builder. They have great pricing, good functionality, and a good user experience. There are a lot of tradeoffs for using an all-inclusive website builder, but if that route fits your goals – then Weebly is a solid choice.

If you are more confused than ever – I created a BuzzFeed style quiz to help you decide what is the best website builder for you based on your preferences here.
FAQs