There are thousands of incredible marketing tools on the Internet. Which marketing tools make sense for small local business owners?
After all, many tools made for small businesses are implicitly for small online businesses (I'm looking at you Slack, etc).
Small, local businesses can usually make use of marketing tools – but only ones that fit their budget, are directly relevant to their business, and have multiple uses.
After working with dozens of different local businesses ranging from real estate agents to law firms to car repair shops, here are a few marketing tools that my small local clients have all benefited from.
Google My Business
Local marketing generally begins and ends with Google. Between Search and Maps, Google dominates local marketing compared to nearly every other channel.
Google My Business is Google's tool for local businesses to claim, manage, update, and promote their information for all of Google's products.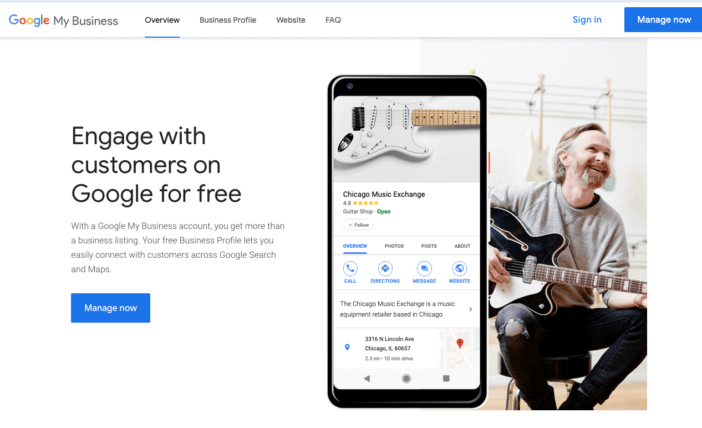 Recommended – Google My Business is a must-have for any small local business. Sign up and maintain your profile.
Pricing – Free
Alternatives – There are plenty of "all-in-one" local listing tools that will manage your Google and other listings in a single dashboard. I'll cover them separately, but there's really no alternative to claiming, owning & running Google My Business yourself.
Google Analytics
Every local business should have a website with your own domain name. Google Analytics tracks how visitors interact with your website. It's how you can judge the effectiveness of your website and learn more about your marketing.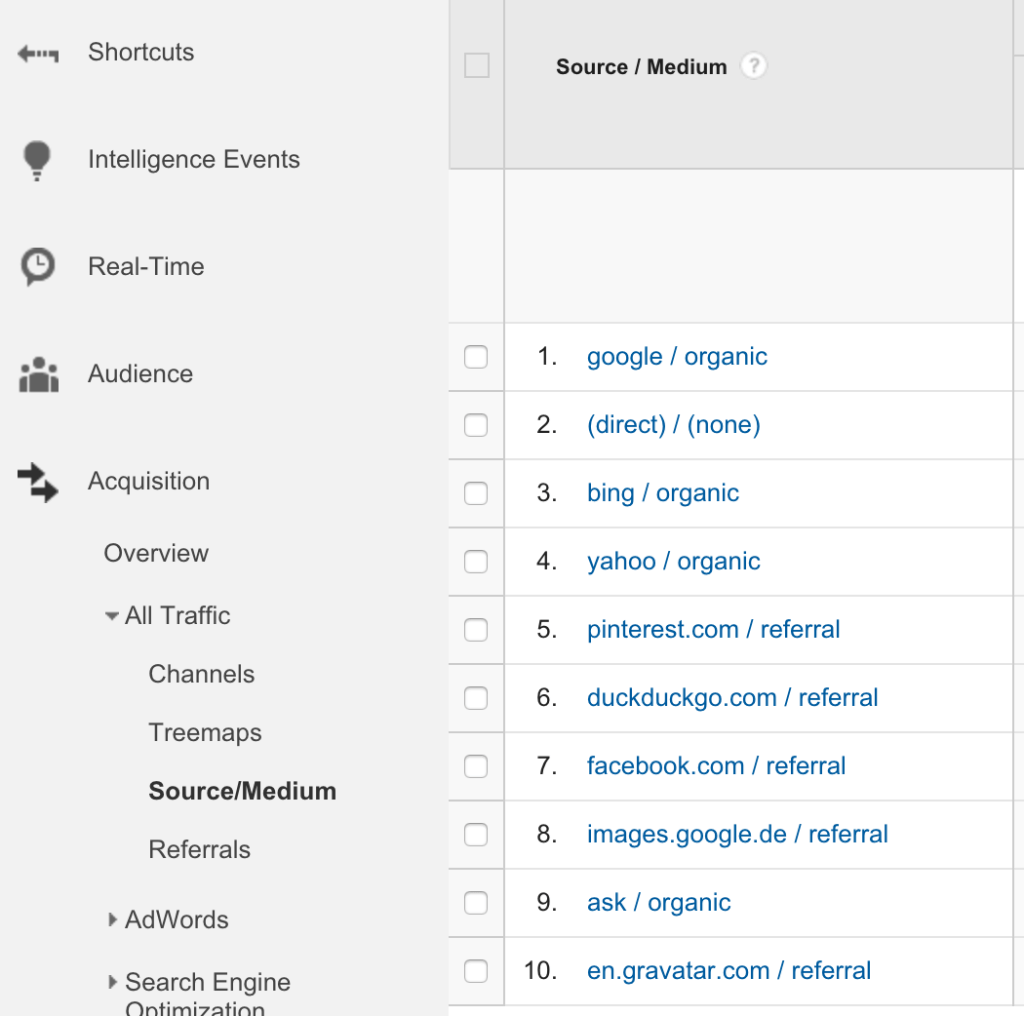 Recommended – Google Analytics is a script that you can install on nearly any type of website. If you are using self-hosted WordPress, there are detailed instructions. If you are using a website builder, they will also have detailed instructions.
Pricing – Free
Alternatives – If you want to use a non-Google product like Matomo or Fathom, more power to ya. That's awesome. But they are pricier and do not integrate with Google Ads or Search Console.
Google Search Console
Google Search Console provides data on how your website (not your My Business Profile) performs in Google Search. It's complementary to both Analytics and My Business.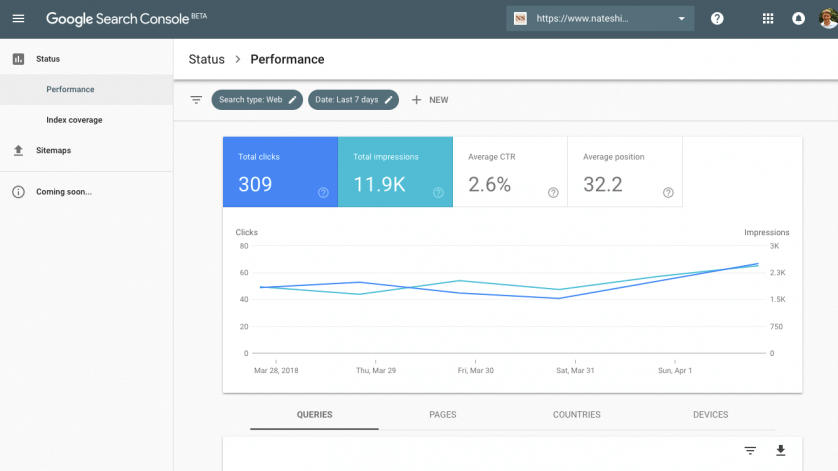 Even if search engine optimization (SEO) is not a primary marketing channel, you still need to know & control how your website performs in Search – and how your customers are finding you.
Recommended – Search Console is even easier to install than Google Analytics. It's also fairly straightforward to learn & use following this guide.
Pricing – Free!
Alternatives – There are plenty of SEO tools like SEMrush, Ahrefs, and Mangools that all provide similar data. But none of their data is as accurate or as useful for *your* website as Google Search Console.
Market & Ad Research Tool
A good market & ad research tool will allow you to spend your marketing time effectively. It will tell you exactly what keywords to target in your ads and blog posts. It will show your direct competitors and exactly what they are doing. And it will help you get links and media coverage.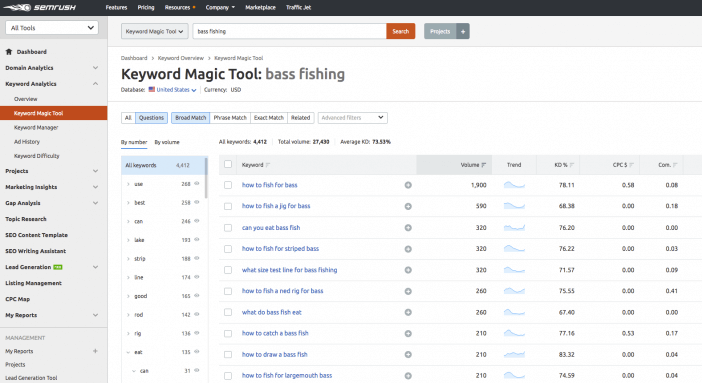 Recommended – SEMrush has an entire marketing tool suite for organic, paid, local, and social marketing. You can subscribe to them and get the next several tools all bundled in a single price. Go sign up here with a free trial.
Pricing – ~$100/mo depending on plan & service.
Alternatives – Mangools has a more affordable price point for just SEO / organic data. Ahrefs has very high-quality SEO data but limited PPC data.
Local Listing Management Tool
Google My Business is your local listing hub. But there is also a whole universe of non-Google local listing websites.
These websites (think Yelp, Angie's List, Yellow Pages, etc) all have their own readers looking for businesses. But that's not all. Google will also crawl their listings to confirm your business' NAP citations & business relevance.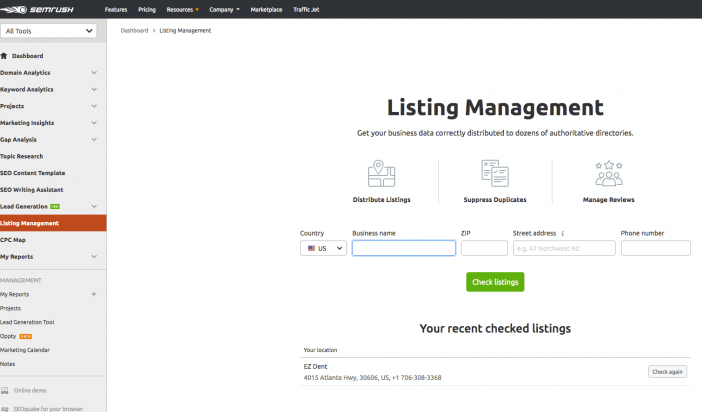 If you are going to compete in local search, you must actively maintain all these listings. You can do it manually and track with a spreadsheet. But it's a pain. It's much better to use a local listing management service.
Recommended – SEMrush has a Local Listing Management tool bundled with their tool suite subscription. It's straightforward to use and accurate.
Pricing – ~$20/mo and up.
Alternatives – There are stand-alone local services like WhiteSpark and Moz Local in addition to large local tool suites like Yext & BrightLocal that carry some lock-in risk, but might be worthwhile for large, multi-location businesses.
Customer Relationship Management (CRM) Tool
It's a cliche in business that the best customer is the customer that you already have.
Generating revenue by acquiring new customers is expensive and risky. It's worth investing money in generating new revenue from existing customers.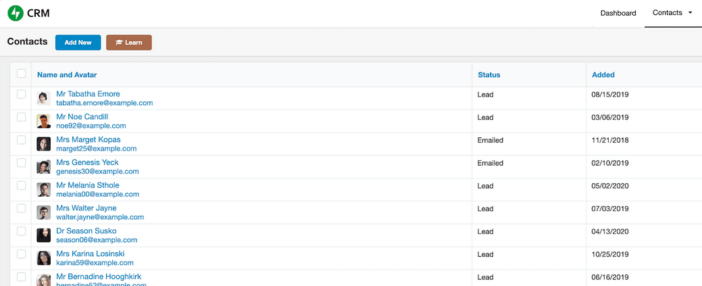 That's where a good CRM comes in. There is an entire universe of CRMs from enterprise SalesForce to small WordPress plugins.
Recommended – Hubspot is a go-to CRM that integrates with all sorts of tools. As a consultant, I've never had issues integrating it with other tools (like Analytics). They also bundle lots of other mini-tools like chat.
Pricing – Starting at $50/mo.
Alternatives – There is a whole universe of CRMs depending on what you are looking for. If you use WordPress, check out Jetpack's CRM that starts with free pricing.
Landing Page Tool
The first rule of online advertising & marketing is to never send people to your homepage. Every ad campaign should have its own landing page that matches your ad / promotion.
It's also a pain to create a landing page with a typical website. It's much better to use a Content Management System or Landing Page tool that will allow you to create pages quickly and seamlessly with pre-made templates.
Recommended – WordPress is the best content management system for most websites. You can run your business website as a self-hosted install (for more control) or with their hosted website builder (more convenience).
WordPress has a simple Add New Page button and has themes with pre-formatted templates along with Blocks to quickly build the landing page that you need. Plus, you can integrate your landing pages directly into your website for organic traffic.
Pricing – $0 for WordPress software.
Alternatives – There are many drag & drop landing page tools (including some for WordPress like BoldGrid). I have clients who love LeadPages, Unbounce, and MailChimp. HubSpot also has a built-in landing page tool.
They are all convenient, but have extra costs and can't be integrated directly with your website after your ad campaign ends.
Retail & Shopping Cart Tool
If you are a small local business, most of your customers will be buying in-person.
However, 2020 showed that customers would buy from local businesses via online channels. In fact, more and more customers are expecting small local businesses to offer online order options.
Recommended (Robust Option) – WooCommerce is a free plugin for WordPress that allows you to quickly add products, shopping cart, and order management directly with your website. You can integrate your existing credit card processing or use PayPal. It takes a bit of setup, though.
Recommended (Quick Option) – Square offers a free online store builder that you can add directly to your website with a snippet of code. It's quick, easy and only charges transparent credit card fees. If you use Square for your in-store transactions, it will also integrate your orders & order history.
Pricing – Free to $20/mo
Alternatives – Shopify also has a robust Lite option. It's a bit more robust than Square and easier to set up. However, it costs $9/mo plus credit card processing fees.
Email Marketing Tool
Email is one of the few ways to market directly to your customers without an algorithm's filter.
An email address & marketing consent from your existing customers is *extremely* valuable. A good email marketing tool will allow you to reach them consistently.
Recommended – MailChimp is the market-leader for email marketing, especially among small local businesses.
Pricing – Starting at free.
Alternatives – Constant Contact is a common, versatile solution along with Aweber. Some CRMs, like Hubspot, also have built-in email marketing tools.
Ad Management Tool
Facebook and Google ad campaigns are essential for every business. Even less than ~$100/mo of spend can yield outsized returns.
But Facebook's and Google's self-service setups are daunting and confusing. The biggest optimization for small local businesses is just refreshing ad creative regularly. An ad management tool is extremely useful for this job – and usually pays for itself.
Recommended – AdEspresso is the best stand-alone ad management tool. I use it to run & optimize all of my clients' campaigns.
Pricing – Starting at $49/mo.
Alternatives – SEMrush has an ad management tool bundled with its subscription. MailChimp also has an ad management tool bundled with its subscription.
Social Media Management Tool
Social media can be useful for small local businesses, but it can also be a tedious time-suck with no guaranteed payoff.
The answer is to batch your social media tasks. Write & schedule a bunch of updates at once. Respond to comments and questions at a dedicated time. Do account clean-up and ads on a regular schedule.

This process is *much* more efficient, but requires a social media management tool to execute.
Recommended – Buffer is my go-to tool for my own accounts and some clients' accounts.
Pricing – $10/mo and up.
Alternatives – Hootsuite is a common stand-alone tool. SEMrush also has a social media management tool bundled with their subscription.
Graphic Design Tool
Small local businesses don't have to look like a stereotypical small local business, design-wise. The Internet has made professional graphic design accessible to all.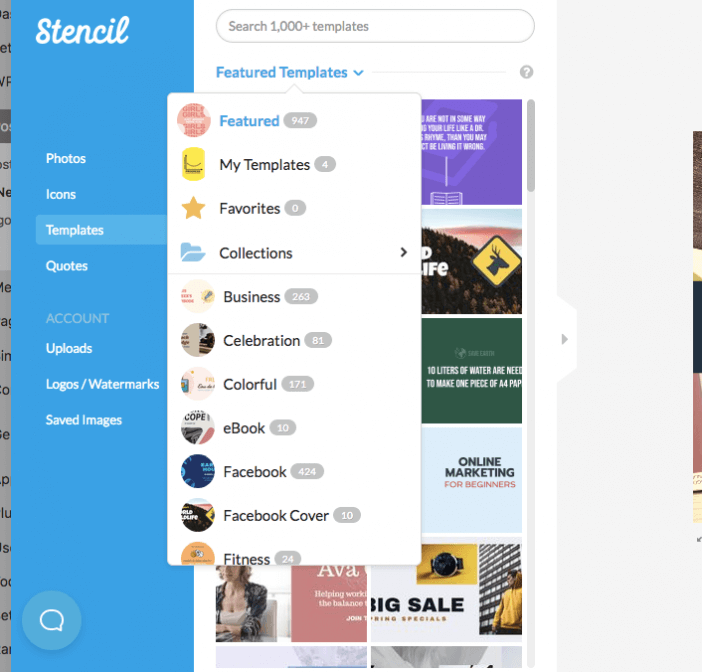 Recommended – Stencil for quick social media photo mock-ups (see Stencil review) and Tailor Brands for branded merchandise and formatting (see Tailor Brands review).
Pricing – $10/mo and up.
Alternatives – Canva is an excellent online editing tool. 99designs is great for larger campaigns. Fiverr is a great place to find contractors for quick design work.
Project Management Tool
Online marketing and promotion are fragmented with tons of small tasks to continually take care of. Project management software is essential to making sure tasks *actually* get done.
As a consultant, I see clients and competitors fail due to implementation and execution all the time – not from lack of know-how.
Recommended – Trello is a solid, simple project management board.
Pricing – Free and up.
Alternatives – Basecamp is a popular option. But really any tool that fits how you think and you'll use consistently makes sense.
Printed Materials Tool
Small local businesses need to run online marketing campaigns that match their offline campaigns. Syncing designs & brands are important.
Recommended – VistaPrint is the big brand in the space and has excellent pricing.
Pricing – Depends.
Alternatives – Zazzle provides tons of printed options and even integrates with graphic design services like Tailor Brands.
Next Steps
There are hundreds of marketing tasks that *could* be done. Make sure you are choosing the *right* tasks that pay off. Then, make sure you're using the right tools to automate as much as possible before doing anything yourself.
Be sure to explore my guide to local business marketing strategy.