Google built both the Keyword Planner and Display Planner for Pay-Per-Click (PPC) research – not for SEO & Content Marketing
And yet, Keyword Planner is a fundamental tool for all SEOs. Keyword Planner provides a wealth of data directly from Google that you cannot get anywhere else. In a way SEOs love Keyword Planner as much as PPCers.
But what about Display Planner – the other research tool in Google Ads?
If you are building an organic / SEO campaign – you probably think of Display Planner like it's a desolate, uninteresting land of PPC terms like "viewable CPM, "impressions" and "IAB ad sizes" – all meant for PPCers who run those awful banner ads.
In fact, it's so focused on PPC campaigns, that you can no longer access it directly. You have to launch a "campaign" to access the data.
That's all true. But like Keyword Planner, Display Planner has a ton of useful data when you hack it for SEO & content campaigns. Here's how.
Getting Started with Display Planner
Display Planner boasts that "with over 2 million Display Network sites that reach over 90% of Internet users worldwide" (Source: comScore), there are a lot of opportunities to reach customers.
That's a lot of opportunity reach – and it's also a lot of data for your SEO & content campaigns.
Display Planner is built to help PPCers find websites to advertise on. To do that, Google has categorized and analyzed all the websites that have opted into Display Network.
There are several ways to tell Display Planner what you are looking for. As an SEO, I recommend testing all these methods to see what Display Planner generates.
Since it's no longer a stand-alone tool in the menu, you'll have to start a blank campaign to access all the rich data. Here's how –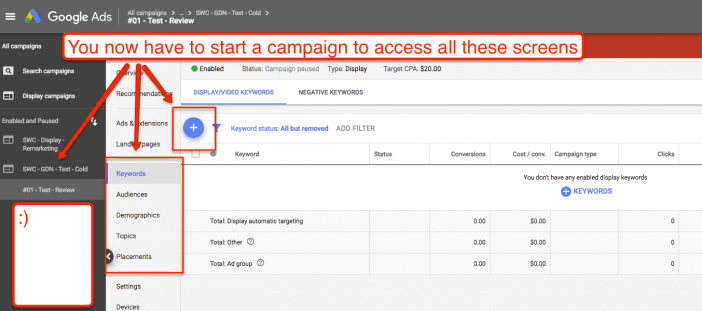 Using Keywords
Display Planner will generate topics/keyword/placement ideas based on a list of keywords. Enter in a theme of related keywords such as garden shovels, garden shovel, trowel, garden trowel. This method is great to generate ideas around a very specific line of research.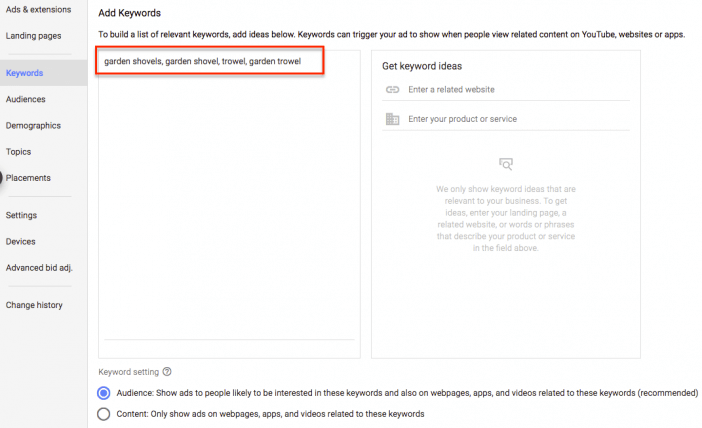 Using Topics
Display Planner will generate ideas based on a pre-categorized topic. The list of topics might be limited, but is great for discovering a broad range of ideas. You can also enter in websites that visitors are interested in to get more ideas.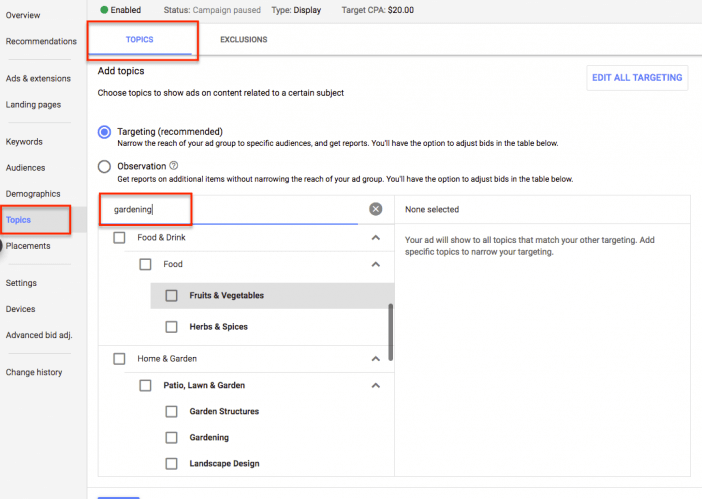 Using Landing Pages
Display Planner will analyze a landing page, extract relevant keywords, and generate ideas based on that list. This method is best used for finding "lateral keyword" ideas.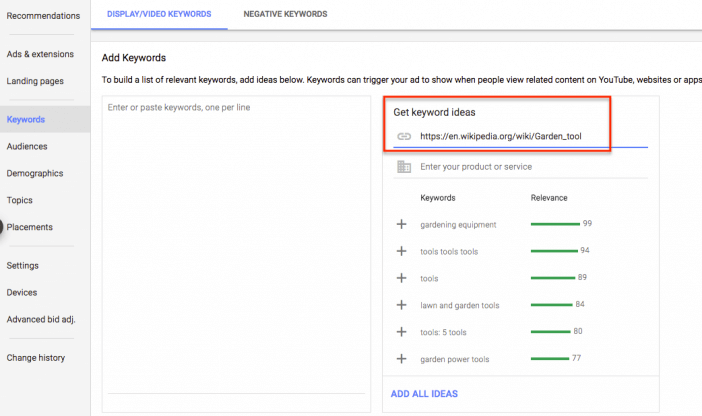 You can also add a Landing Page in addition to your keywords/topics to "coach" Display Planner to providing better ideas.
Also remember that you don't have to use your own landing pages. You should use information-dense pages so that Display Planner will have enough data to analyze.
Try dropping in Wikipedia page on your topic; industry guides on your topic; well-done competitor pages, etc – you are trying to help Display Planner understand exactly what your topic/industry is so that you can get relevant information.
Overlaying Remarketing Audiences
If you are building a remarketing audience with your current website traffic (like you should be doing), you can tailor all these methods to the audience that you already have.
All the placements, keywords, topics, and demographics that Display Planner generates will be filtered based on your current audience.
To do this – go to Campaign Exclusions and add in your remarketing list.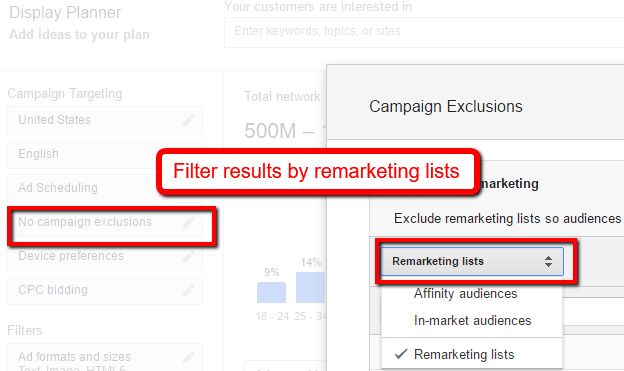 Now that you've generated some ideas from Display Planner – let's see exactly how you can use the new information.
Building Out Personas
Personas are foundational to any marketing campaign. You have to understand exactly who you are targeting. There are a lot of ways to get this data – but Display Planner can provide a lot of basic information.
In fact, if you have a Google account, Google is actively categorizing you and placing you into persona buckets for advertisers. Google is not always perfect, but they are decently close. You can see how Google categorizes you here.
In aggregate, you can get a fairly solid picture of your target customer.
Now, in the old Display Planner, these demographics were bundled with all the other data. In the new, integrated version of Display Planner…the data is hidden and only accessible once you are actually paying to run a campaign.
But – that doesn't mean that you shouldn't do it. It's just no longer free.
If you have a couple hundred dollars to invest in gathering real market research, Display Planner is a great place to get it.
Run a tightly targeted campaign based on your keyword themes, and let it run a week to a month. Gather the demographic data and use it to focus your content.
Better Keyword Research
Keyword research is fundamental to any organic traffic strategy, especially in 2019.
Keywords aren't just a way to match what people are typing into search engines. They are also a window into what those people really want. It's a window that Google looks at deeply. Their last two core algorithm changes – Hummingbird and RankBrain have both focused on interpreting search queries on a deeper level.
That means that keywords not only matter more than ever, it also means that SEOs have to look at keyword nuance more than ever.
What helps this process is to find "lateral keywords." These are keywords that are not derivative (ie, gloves to blue gloves) or synonymous (gloves to hand gloves). Instead, lateral keywords are similar enough but create very different search results (gloves to mittens or hand-warmers). That's where you'll make jumps to get ahead of competitors instead of simply checking the "keyword research box."
You won't find these with any Google Suggest tools (like KeywordTool.io) – those simply show derivatives of your input keyword.
And you'll have to hack Keyword Planner to get it to show any lateral ideas. I like using tools like Ahrefs, Wikipedia, and others to generate these ideas.
But you should use Display Planner to get great results as well.
Display Planner is engineered to find places to advertise based on keyword context (not simply exact match keywords). And that is exactly what we're trying to do with advanced keyword research.
So in your new targeting ideas – click on the Keywords tab.
Look at both the Ad Group suggestions and the Individual suggestions. There will be some excellent ideas in both categories.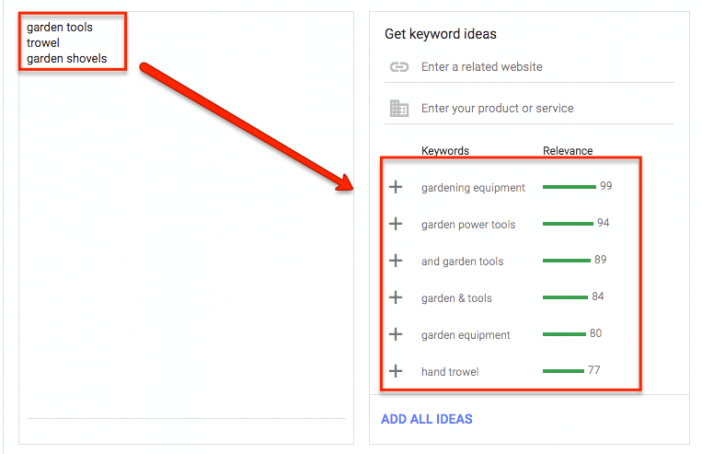 Tip: You can "Add All" to your ad campaign, then export the full list as a spreadsheet or text file for better analysis.
Developing a Content Strategy
What if you are developing a content strategy, and you need to figure out topics that you know will work well? There are plenty of tools to "pre-qualify" your ideas.
One of the simplest methods is to reverse engineer top publishers' best content. I wrote out exactly how to do this in my Ahrefs review.
But there's a key ingredient for the method – figuring out the top publishers in your industry. Sometimes you'll know these, but Display Planner will tell you exactly who these publishers are.
So here's what you do in your targeting list –
Navigate to the Placements tab.
Click to look at only the Website placements.
Sort your list by –
Relevance – to find the most relevant ideas
Cookies – to find sites with the largest reach
Impressions – to find the highest traffic sites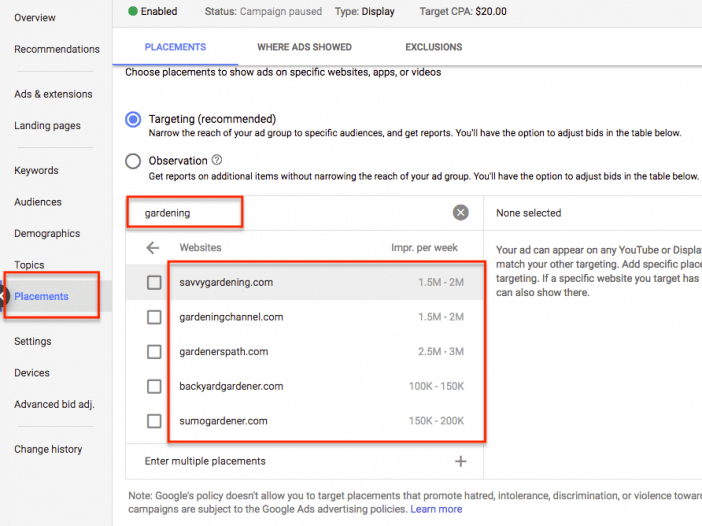 Now, take your target sites and head over to Ahrefs (or a competitor like BuzzSumo).
Place the sites in Site Explorer.
Review their Top Content to find topics that get shares or links.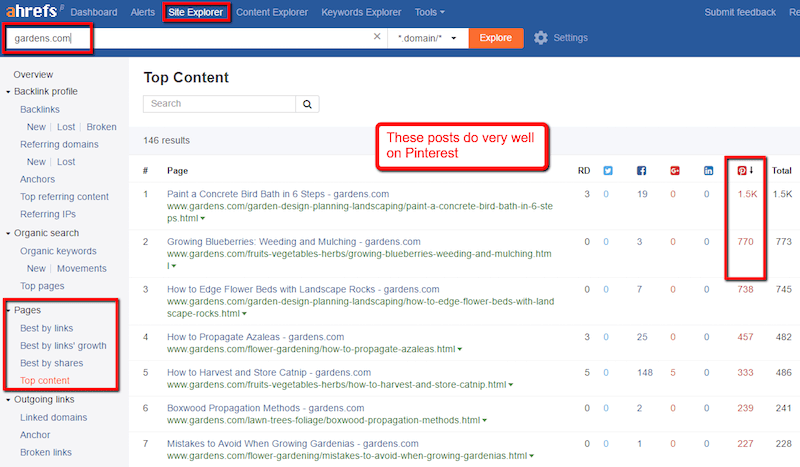 Review their Top Organic report to find new keyword themes to target.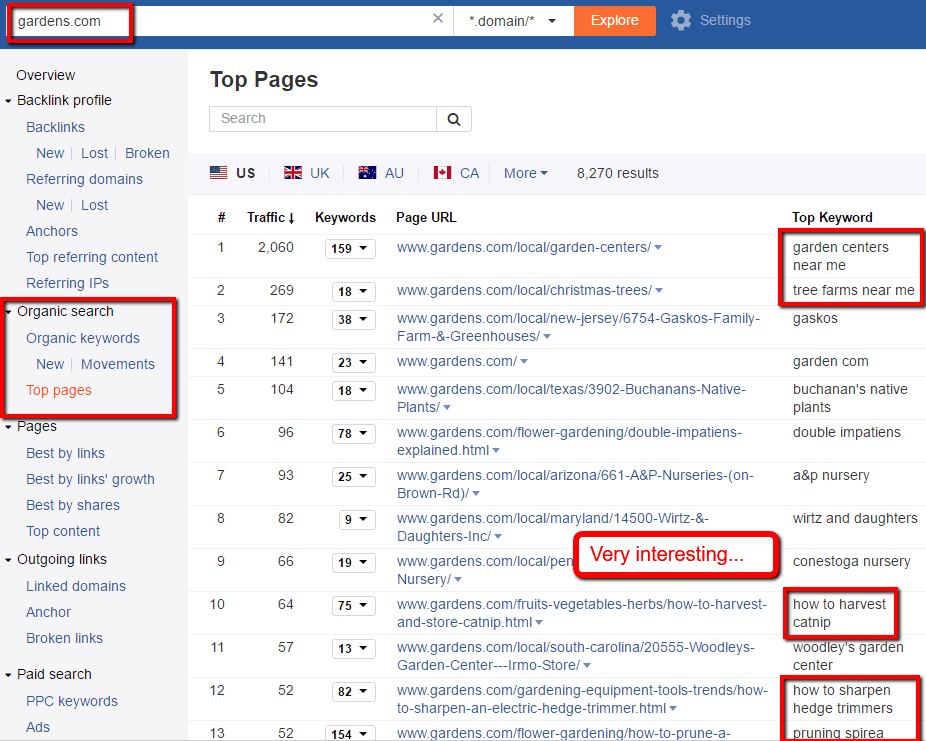 There's also an alternative to this method using Ahrefs' Content Explorer (again, or a competitor like BuzzSumo). Content Explorer looks at the most shared/linked content from across the entire Internet based on a keyword/topic.
If you've ever used tools like BuzzSumo or Ahrefs Content Explorer, you'll know that it's difficult to find the right "middle ground" keyword that is neither too broad nor too niche.
Display Planner's list of keywords is perfect for this method because it's digging up keywords on pages that already have significant traffic.
Take the keyword and/or topic list in Display Planner's ideas and drop them into Content Explorer.
You'll get a broader list of content that does well based on that keyword/topic. Use this list for creating "near-neighbor" content that is unique but shares many characteristics of content that has already done well.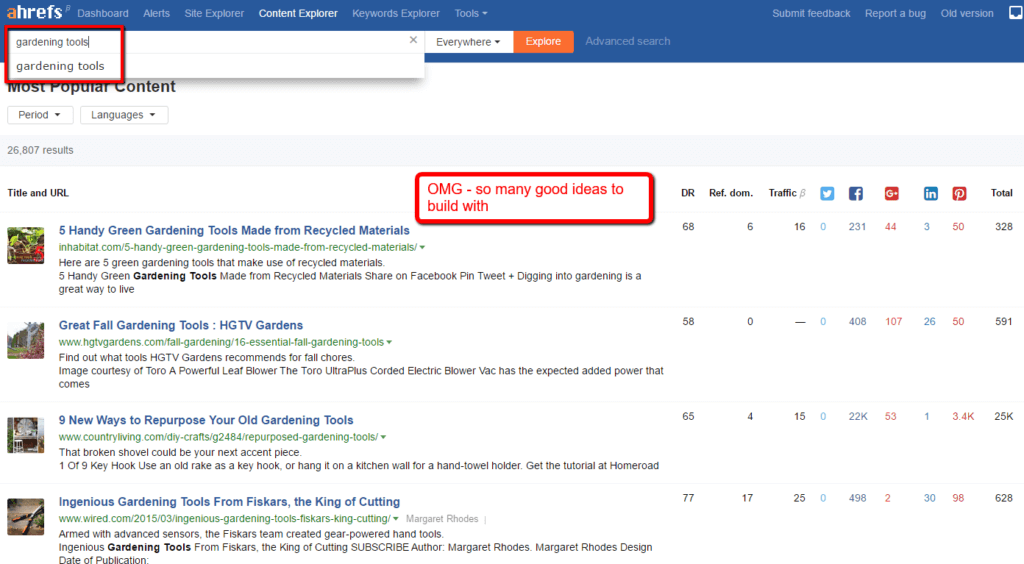 Note how much better results are for "gardening tools" than they would be for "gardening" (too broad) or "garden shovels" (too niche).
Developing an Off-page List
Big, relevant publishers aren't just useful for reverse engineering content strategy. They are very useful for generating an off-page strategy to get more links to your website.
To build organic and referral traffic, you need quality links from other websites. But to get ahead of your competitors, the other websites need a few things –
They should be relevant – this makes outreach & finding a "win-win" a lot easier.
They should be able to (and want to) link out to you.
They should be able to refer some traffic. A good rule of thumb for a "quality link" is one that sends referral traffic.
They should be different than the ones linking to your competitors. If you are just getting the same links as your competitors, are you really getting ahead? You need to look somewhere other than the mainstay SEO sources such as the links of the first 10 URLs for [keyword] SERPs or [keyword] inurl:links.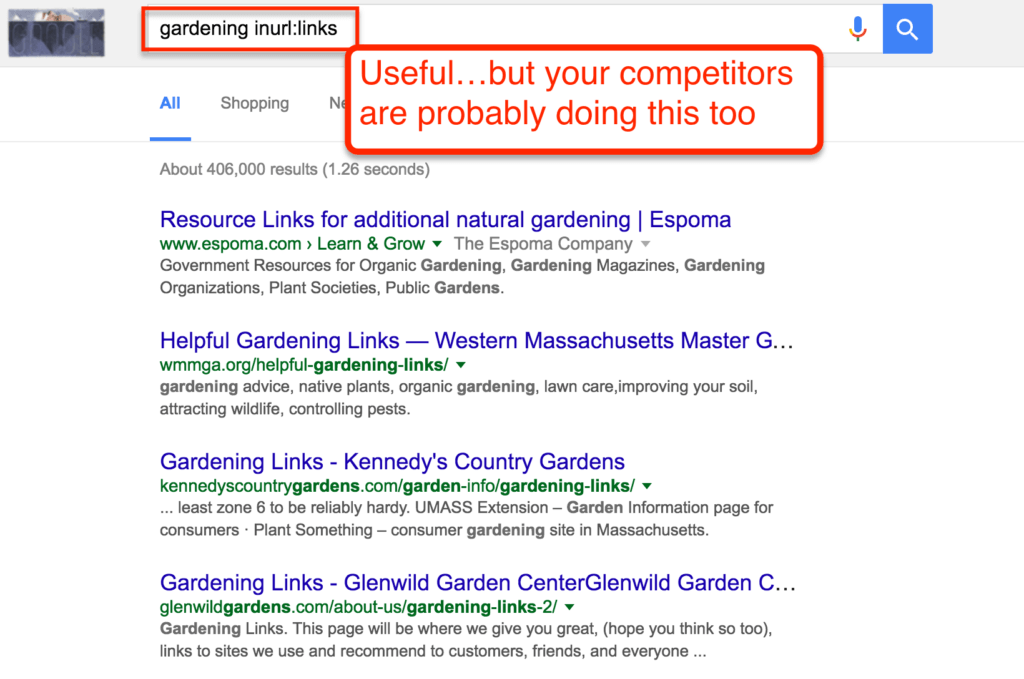 Display Planner finds websites that meet all four of those conditions.
You can approach the list in a couple ways.
First, sort the list by cookies/impressions. Figure out what they like to link to. Figure out what content does well for them. Look for PR or pitch opportunities. Use this guide by SiegeMedia with the website list from Display Planner.
Second, you can take a broken link building approach. I wrote how to do broken link building here. But like I mentioned in my Ahrefs' interview, the key to doing broken link building effectively at scale is a large, relevant list of broken links. And that's a list that is hard to find.
Who links out a lot to relevant – but now-dead websites? – big publishers. And that is exactly what Display Planner provides.
Here's how the process works.
Take a few big publishers from your Display Planner list.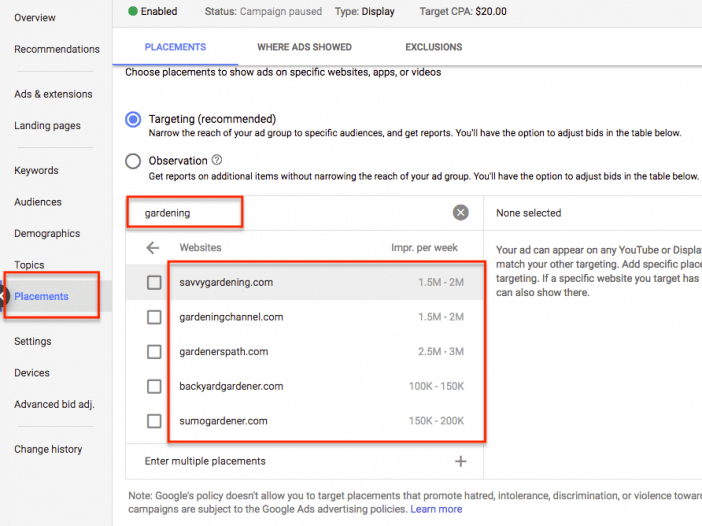 Drop them into Ahrefs' Site Explorer.
First, look at Broken Backlinks. This will show what pages for that domain are missing/broken.

Second, go down to Broken Outgoing Links. This will show what missing/broken pages that domain is linking to. In many ways, this is your real goldmine, because you'll be able to find even more websites linking to the missing/broken page(s) than the original website.
Now, you can take the broken page(s) you found in Broken Outgoing Links and run that page in Ahrefs' Site Explorer. Look at the list of links.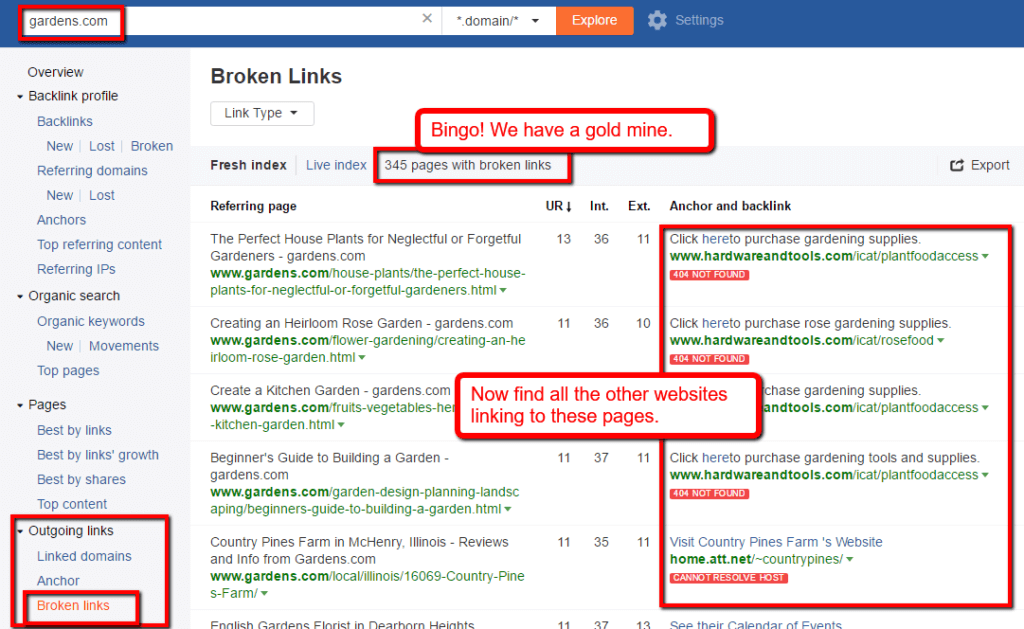 To continue in the broken link building process, choose one of the missing/broken pages that you found. View it at Archive.org, rebuild it, make it better, then pitch it to the sites that are currently linking to the old broken page.
Whichever direction you go with your off-page strategy, it's Display Planner that will provide the best, most comprehensive list of major publishers.
YouTube / App / International Organic Strategy
Many SEOs will tell you that Search is no longer just about Google. People search on nearly every platform now. If you are trying to get organic traffic that means looking for placements on other platforms.
The problem is that data & tools for other platforms are not nearly as developed SEO tools for Google – and traditional websites.
But Display Planner can help.
Suppose you want to build an organic presence on YouTube or on mobile apps? Or suppose you want to expand internationally, but have no idea where to start?
Take the strategies listed above but use the YouTube channels and Apps listed in the Placements tab as a starting point. To go International, change the settings to only show your target country.
Here's a list of examples –
Do product placement campaign with top-performing YouTube channels
Reverse engineer top-performing videos on top YouTube channels
Develop PR-focused relationships with top YouTube channels
Re-format top-performing videos into web format (infographics, text, images, etc)
Look for content gaps & needs for top-performing apps
Read reviews for user wants & needs in top-performing apps
Look at top publishers for your keyword/topic that are in a specific country – build a PR relationship with them to get in front of their audience.
Closing Tips & Next Steps
Remember that, like Keyword Planner, you can "coach" Display Planner with Campaign Exclusions.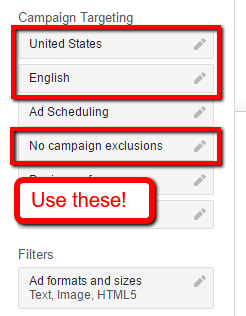 Also, remember that you can use remarketing lists – but you can also add in in-market audiences, affinities – anything that generates more relevant results.
Start by integrating Display Planner into your research – especially early in your processes when a large, relevant "seed" list is essential. Take an idea and run with it!
If you liked this post – share it with the buttons on your left, link to it in your next blog post or sign up for the Best of ShivarWeb below where I curate the best posts from this site AND sites that I have learned from over the years.
Be sure to explore the full list of Free Tools To Find Prequalified Content Ideas!