Shopify has quickly become a globally recognized brand, especially among small businesses and online shoppers. It's often grouped with Amazon, Square, Etsy, and eBay by the business media. I've written a Shopify Review with the Pros & Cons, but sometimes it's useful to take a step back and look at a bigger picture.
Whether you are an established retailer looking into ecommerce options, an entrepreneur looking to sell online, or just a curious consumer looking for information about a favorite retailer, it's essential to understand exactly what Shopify is and how Shopify works – and how it fits into your broader business decisions.
What Is Shopify?
Shopify is a hosted eCommerce platform that provides all the software and hardware you need to sell goods online.
In other words, the Shopify platform provides the tools you need to track inventory, market your store, sell your goods, and interact with customers as an independent retailer – all in a single monthly subscription.
Shopify is often confused both with ecommerce marketplaces on one extreme and ecommerce software on the other extreme. It's sort of in the middle. Shopify bundles all the software you need into an easy-to-use package but does not provide all the amenities & customers as a marketplace (because those always come with limits).
My go-to analogy is with real estate. Shopify is sort of like the condominium/townhouse of the real estate world. You could also consider it like a long-term lease on a commercial building.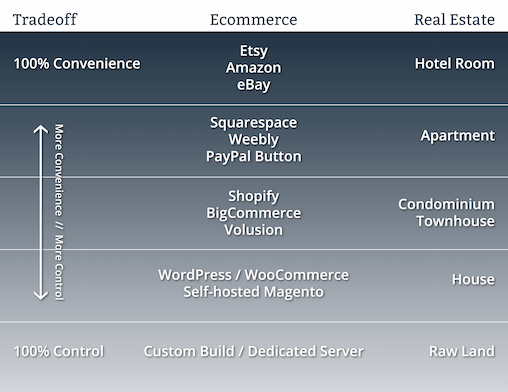 With a condominium, all the common areas, structure, maintenance, etc., are all cared for by professionals and paid for with a Condo / HOA Fee every month. However, unlike a hotel room, you are still a homeowner. You can do nearly anything you like with your unit.
That's what Shopify is. Unlike building your ecommerce store with different pieces of software & hosting, Shopify has it all pre-put together, ready for you to maintain. You can have whatever design you want, but you also don't have to worry about security upgrades or server speed.
It all comes down to a tradeoff between convenience and control. Shopify tries to hit that middle sweet spot for retailers who want to build their brand independent of a single channel (like Amazon) and don't want to have to deal with creating & maintaining their software & servers.
How Does Shopify Work?
Shopify is pretty straightforward – which is their whole selling point. Shopify works as follows –
Choose a Shopify Plan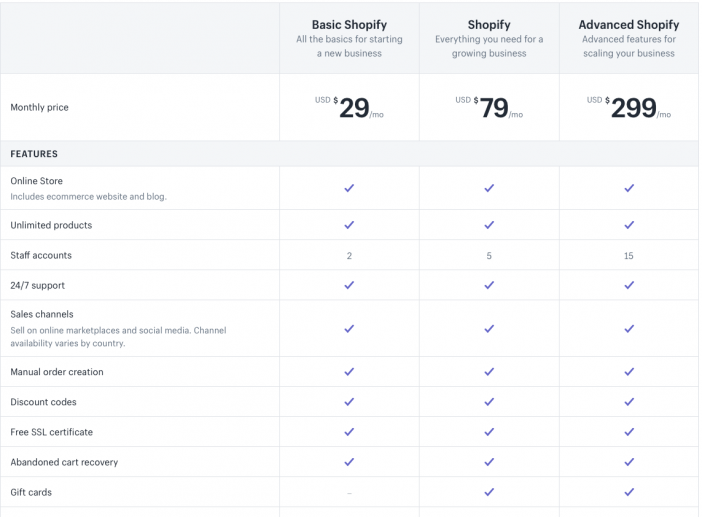 Shopify has three main plans. I've written an explainer on Shopify Plans & Pricing, but the short version is that you'll need to consider –
the size of your staff
your international options
your credit card rates, since the higher-priced plans have better transaction fee rates (even with Shopify Pay as a payment gateway)
Outside of these considerations, you can get started and build the same store with any of the plans. You can also upgrade from one plan to the next seamlessly if needed. Shopify also has a Shopify POS system to integrate an offline store.
One note on Shopify Lite and Shopify Plus –
Shopify Lite is Shopify's answer to Square. You get Shopify payment / credit card processing, inventory management, and customer management in a simple button that you can add to any existing website or profile. You cannot build an online store with the plan, though. It's also only $9/mo.
Shopify Plus is Shopify's enterprise ecommerce plan. I've written about how Shopify Plus works here. You get access to a Shopify developer team who can build a custom Shopify integration with your existing IT, inventory, and ecommerce website fulfillment systems.
Setup Your Store & Channels
Once you've chosen your plan, you'll need to set up your store and make it functional.
Connecting a Custom Domain Name
By default, your store will be hosted at [yourstorename].myshopify.com – this address is live on the Internet and is what you'll use to access your Shopify admin. However, almost every store will want a custom domain name like [yourstorename].com – which I highly recommend, BTW.
During checkout, you can either buy one from Shopify and let them auto-connect it. Or, if you've already purchased a domain from a 3rd party like Namecheap or GoDaddy or another good domain registrar, you'll need to follow Shopify's instructions to point the A record and CNAME.
It doesn't sound very easy, but it's a one-off and straightforward to follow the steps. Be sure to check the box to redirect all traffic to your custom domain (not the myshopify.com subdomain).
Setup Your Shopify Admin
The Shopify admin area is set up to run your ecommerce business. Your website is considered a channel, so it's nested in the admin menu.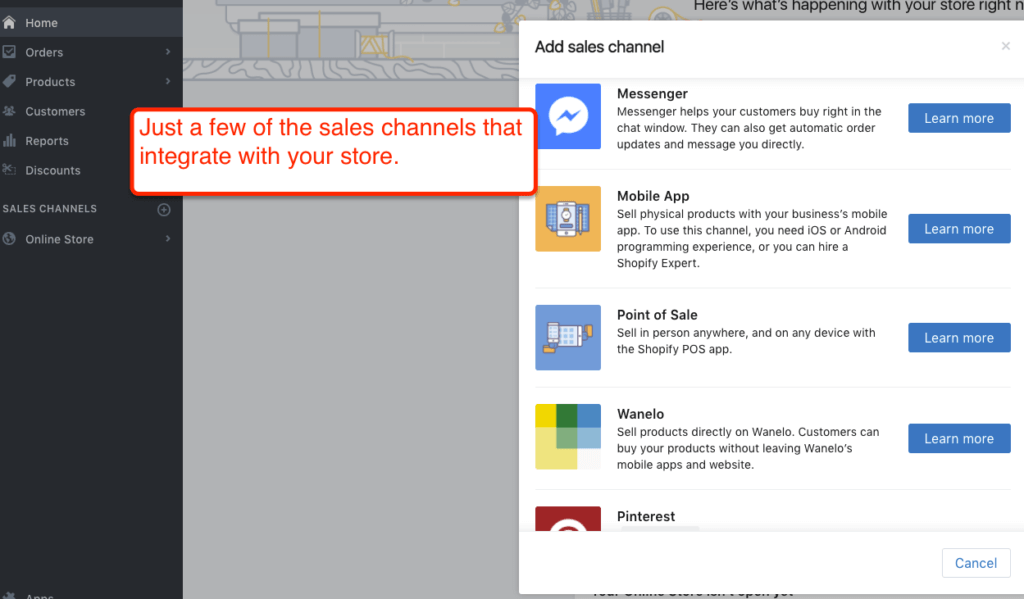 You'll need to follow Shopify's onboarding materials to set up your Shopify website the way you want. A lot of the setup is tedious but critical. Shopify has tons of variables to control (like what email is sent after checkout, how payments are collected, Shopify shipping options, etc.). Everything is controlled in your Shopify Dashboard.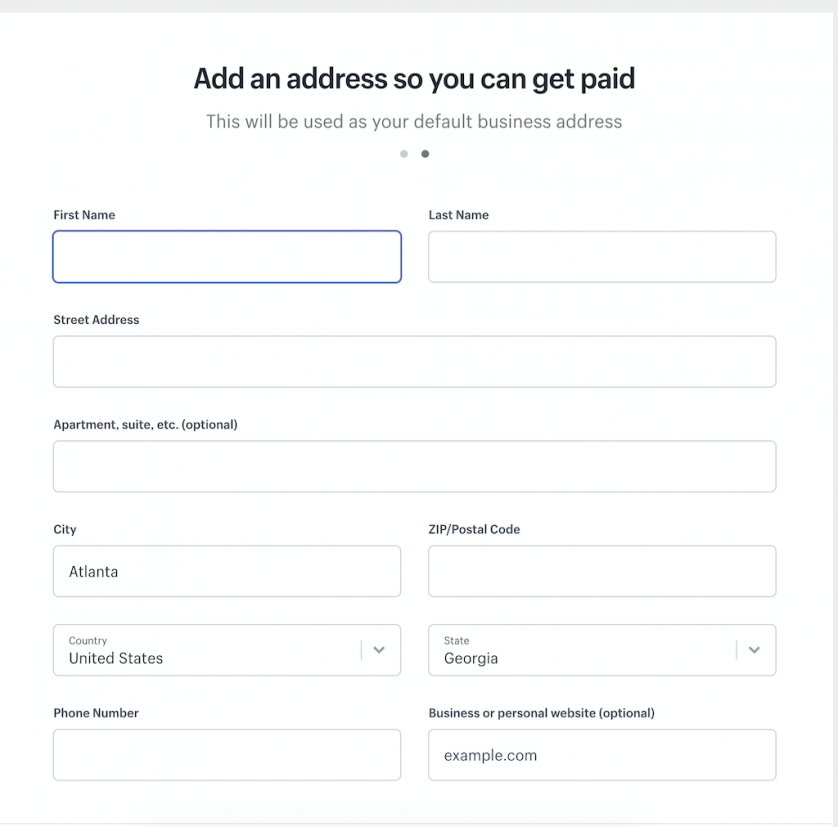 Setup can be overwhelming, so the important thing is to prioritize and follow Shopify's setup guidance. You can also explore the Shopify Expert directory to hire a specialist who will do everything for you based on your business preferences.
Choose & Edit Your Design
Your initial design is a fully functional Shopify Theme. You'll have three main options depending on your budget –
Get a free Shopify theme and use Shopify's website builder to create your custom design
Browse & install a premium Shopify theme from the theme store that suits your desired look
Hire a web designer who specializes in Shopify via either a referral or via the Shopify Experts directory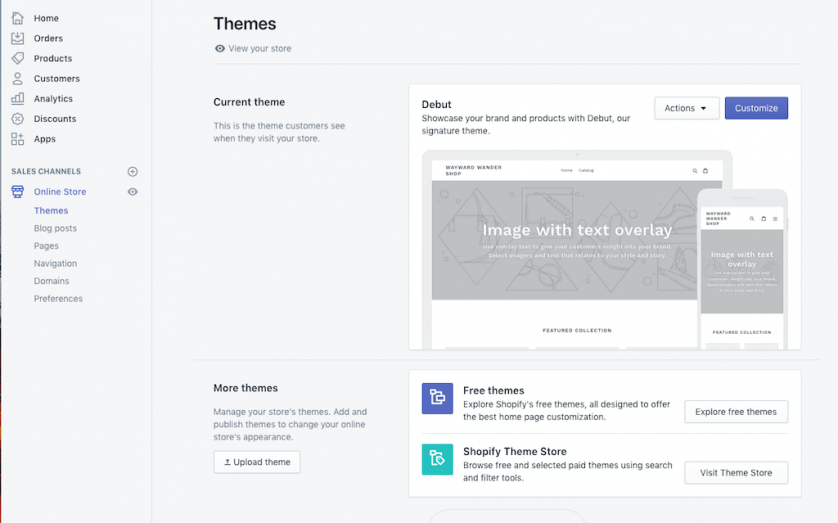 Keep in mind that your web design is never static and can be easily edited as you go along. But early in the setup process, it is crucial to focus on your homepage and your product page design.
Build Out Your Store
Once you've set up your admin and finished your design, you'll need to build out the rest of your store. You'll need to add images, content, and video to all your different types of pages.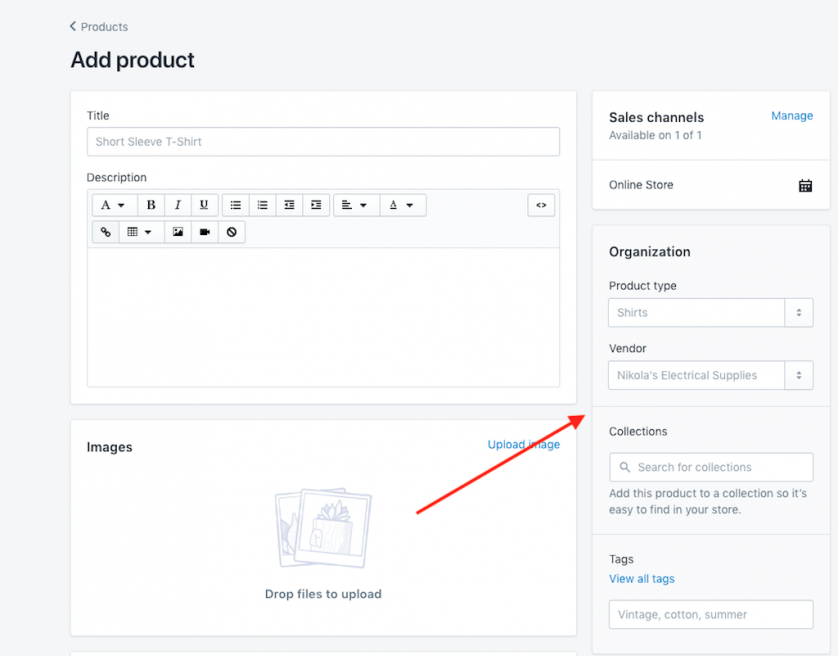 You'll need to map out your store and decide how your pages fit into a broader ecommerce marketing strategy.
Like web design, the critical part is to get your site presentable since you can always edit & improve over time.
Additionally, you'll need to get your inventory and fulfillment options set up. If you are dropshipping with a service like Oberlo or AliExpress, Shopify makes it pretty straightforward. The same goes for shipping and fulfillment. Shopify makes it straightforward, but you still need to figure it out and set it up.
Go Get Customers
Once you have you have a viable online store, you can get customers for your Shopify store. Shopify is *not* a marketplace like Amazon, Etsy, and eBay. Shopify is not going to bring customers to you. It's not turn-key. It's just like opening a new store in a mall. You'll need to develop a marketing strategy or figure out advertising options to get customers to your store.
Grow & Improve
Shopify's huge advantage over close competitors is the Shopify App Store, where you can get free and paid extensions to help improve your store or expand your distribution. Shopify has apps that will help you sync & sell on Amazon along with eBay, a Facebook store, Pinterest Buy, and more.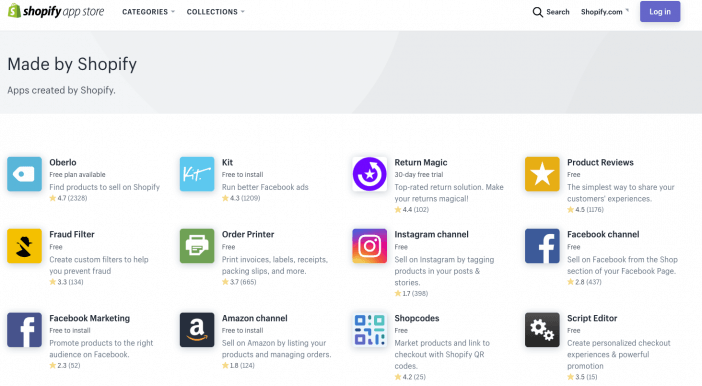 Additionally, you can explore apps that integrate different social media options (like Pinterest, Instagram, and Facebook) and build out automated email, review collection, and Google Shopping feeds.
Shopify's platform also has a robust Shopify API to build custom integrations with nearly any 3rd party tool that you can think of. You can manage all your connections directly in your Shopify account (even if you are just on Shopify Basic).
Next Steps
Shopify is an incredible tool for retailers. You can read more in my Shopify Review w/ Pros & Cons. It's brought ecommerce a long way from having to figure out shopping cart code on a virtual private server back in the day.
Shopify makes a lot about ecommerce simpler and more straightforward while giving a store owner maximum control over your brand and ecommerce experience. However, it's essential to keep in mind that it's not a plug-and-play platform. It still requires work & research – just like any business. You can get a free 14-day trial here.
Explore Related Shopify Posts