Shopify is a large and well-known eCommerce platform that allows anyone to start their own online store. Shopify is a tool suite that allows anyone to open an independent online store.
This setup allows you to sell products & services in a way that's different than many retail models.
Unlike a traditional brick and mortar store, you're not limited to selling just physical products — and that opens up the service to a wide range of opportunities for cunning entrepreneurs.
And unlike eCommerce marketplaces (Etsy, Amazon listings, and eBay) you are not limited to shippable, physical products that you have in your inventory either.
You can, in fact, sell a whole range of products that are both digital and physical; that is in your inventory or in someone else's inventory; that are actually services that can be booked or consumed.
Today, we'll be exploring 10+ types of things you can sell on a Shopify website, with specific examples. Then, we'll finish up with one special category that opens up even more possibilities to creative sellers.
But first, a brief refresher:
Shopify works as a subscription service that's somewhere in-between an ecommerce marketplace and standalone eCommerce software. It's technically an ecommerce platform that bundles hosting, software, inventory management, payments, Point of Sale (POS), fulfillment, and more into a single subscription and Shopify admin dashboard so that anyone can run a full retail business.
In short: Shopify is a simple, easy to use, and surprisingly robust solution to selling goods and services online.
So – what can you sell on Shopify? It's actually pretty simple.
Anything That's Not Against Their Acceptable Use Policy
And to wrap things up: Really, you can sell anything on Shopify as long as it's within their rules. Here's an abbreviated list of what's not allowed:
Anything that exploits a child.
Certain products related to COVID-19
Harassment, bullying, defamation and threats
Hateful content
Illegal activities
Protected intellectual property
Advertising with malicious and deceptive practices
Anything containing personal, confidential, and protected health information
Certain restricted items
Any goods, services, or materials that promote self-harm
Spam (the electronic messages, not the lunch meat)
Anything which supports recognized terrorist organizations
Now – Shopify is built to retail physical products. But there are a lot of different types of products that work really well on Shopify due to their feature set. Here are a few examples.
Arts and Crafts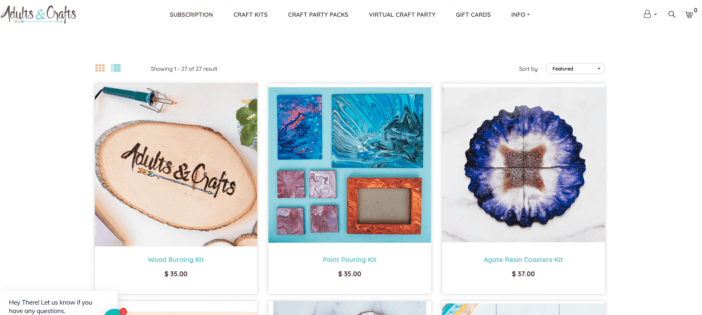 From small household handicrafts to large-scale projects, you can sell it all on Shopify. Think of the variety of items available on Etsy, then imagine selling them through your own Shopify page instead!
Here are some examples of arts and crafts you can sell online:
Custom calligraphy
Cross-stitching, crocheting, and knitting
Leather goods and jewelry
Beaded bracelets and necklaces
Wood carvings
Furniture
Paintings
Pottery
For all these products, you can sell digital product prints / designs or the finished product. Shopify has the ability to apply variants and custom product requests necessary for many arts & crafts products. Additionally, the Shopify POS integrates directly with your single inventory management, so you can sell offline at farmer's markets, festivals, and events while still tracking your customers and inventory.
And even if you don't have a handicraft that you already know how to do, it's easy to teach yourself a new skill through YouTube.
Household Products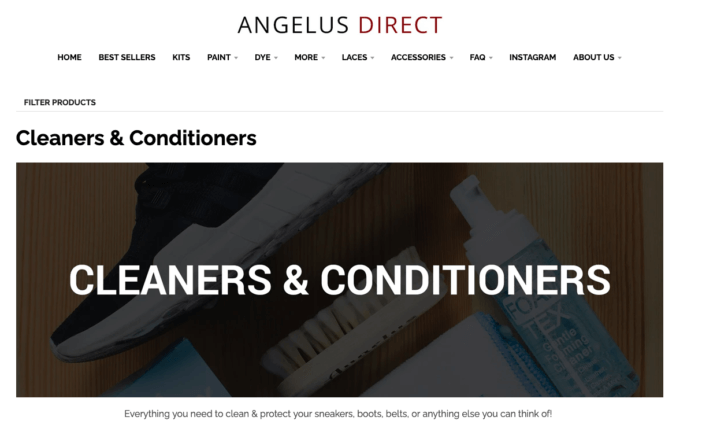 Cleaning and organizing products will always have a place in the market. And with customers expecting more personal relationships with the brands that sell to them, this is an area that's ripe for development with a Shopify storefront.
Consider selling some of these household products:
Eco-friendly cleaners
Handmade soap
Scented candles
Kitchen towels
Storage containers
Hair styling products and accessories
Shopify has recurring ordering & subscription features built-in, so you can easily build up a recurring retail revenue model that has been profitable for many of the most recognizable DTC (direct to consumer) brands.
Toys and Games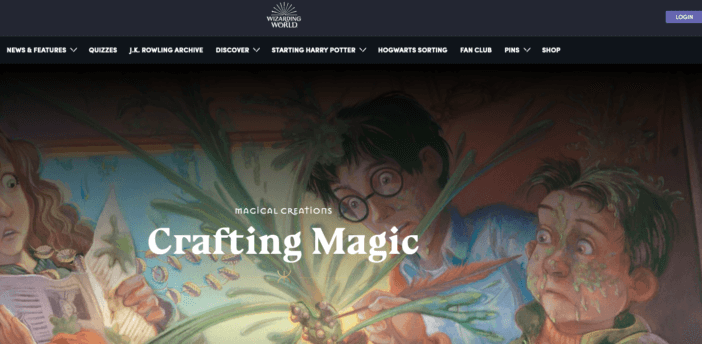 Anything that kids — or adults — can play with is fair game for selling on Shopify. That includes everything from dolls and toy cars for toddlers to high-dollar board games and video games for adults.
Shopify is also a useful way to sell collectible cards, such as old baseball cards or those from collectible card games like Magic: The Gathering.
Since Shopify powers an independent website with a content management system, subscription capabilities, and customer management, you can build a much larger brand than simply selling via eBay or Amazon. Additionally, you have more margin to play since there are no sales or listing fees.
E-Books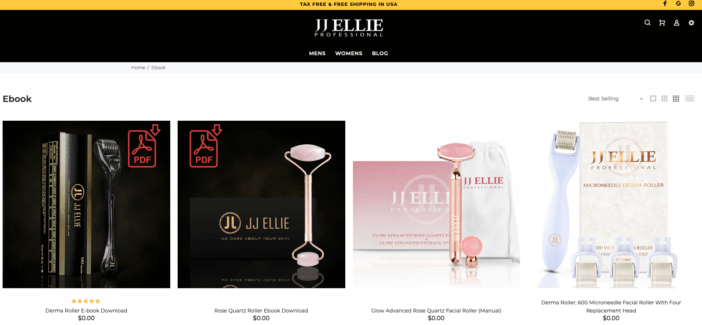 It's now easier than ever to create your own professional-quality e-books, with services like Amazon's Kindle Create, Designrr, and Canva giving you all the tools you need. And Shopify makes it easy to sell these "info products" through an online store. They also have apps in the Shopify app store to allow you to print on demand and sell across platforms (like Facebook or social media).
For the entrepreneurial-ly minded, e-books can be one of the most lucrative sources of passive income for a website. Paired with courses, classes, and workshops (more on that below), they can become a consistent way to monetize specialty knowledge in any field of study.
Appointments for Services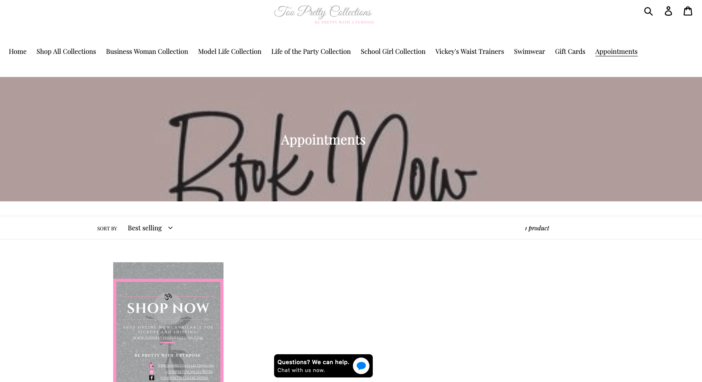 Shopify isn't just for things that can be shipped or sent via e-mail, though — it's also a convenient solution for any business that needs to book appointments for services. With a few simple steps, you can set up a form for customers to fill out, and sync that to your calendar and booking schedule.
Dentists, hairdressers, dog walkers, and more can all benefit from setting up a Shopify storefront for their services.
Additionally, taking the idea of an appointment for a service and running with it, we have consultations. Selling consultations on Shopify is a wonderful way to combine your personal expertise in a subject with a desire to help others — resulting in something that's greater than the sum of its parts. Everyone from interior designers, to business consultants, to dog trainers can benefit from selling consultations online.
Shopify makes an ideal solution for service providers who also sell products (both in-person and online). You can have a single CRM (customer relationship management) and inventory management instead of patching something together with a "service appointment" software and retail sales software.
Memberships
Club memberships offer people a chance to be a part of something bigger than themselves. Whether that's a monthly membership to the gym, a yearly membership to the zoo, or a semi-annual inclusion for a publishing company, Shopify is a great way to sell it.
This goes hand in hand with e-books, classes, and workshops as well. Once you have a certain amount of info built up on your website, you can consider going to a paid membership model for your "premium" information.
Like service providers, Shopify makes a good single software solution for membership business that also retail product in-person and online. Shopify provides a single POS, payments, customer management, and order management solution.
Classes and Workshops
Selling virtual "tickets" to in-person classes and workshops is another great way to make use of your expertise with Shopify. But even if your customers are all across the country (or the world), don't let that stop you! Many consultants and experts have made a pretty penny by offering live or recorded seminars, classes, and workshops discussing their respective fields.
Rentals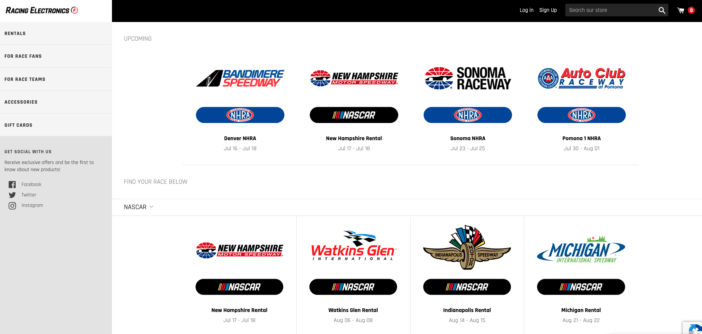 So, you don't just have to sell things with Shopify. If you have material goods that are multi-use, you can even rent things through a Shopify storefront. Try to think of items that people might only need for a short time, like mannequins for brick and mortar storefronts or luxe dress rentals for special occasions.
Donations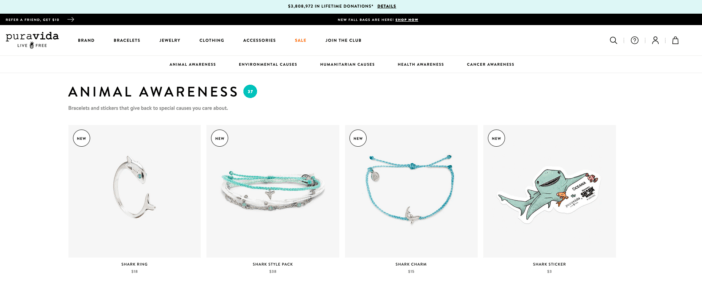 Artists and non-profit foundations are always in need of donations to keep their good works going. And what better way to secure donations than to have a dedicated page on your website for it?
With a Shopify storefront, you can make a wide range of donation levels available, or even pair them with membership status at the same time. It's an excellent direct alternative to sites like Patreon with fewer fees and the ability to also sell merchandise and other products to support your cause.
Next Steps
The Shopify platform is incredibly flexible. Now, there are considerations to selling via an independent website instead of an eCommerce marketplace. But, you do have the ultimate freedom to build a successful Shopify store. Whether you are selling the next trending product, building a dropshipping business, or running a traditional eCommerce store – Shopify has a lot of the tools to make it happen.
Explore these Shopify resources to understand the strengths & weaknesses of the platform compared to Shopify alternatives.
Explore Related Shopify Posts